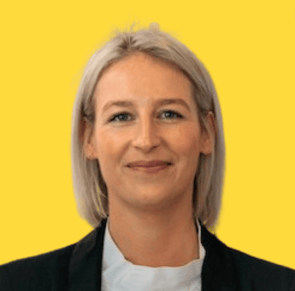 BoardPro sat down with independent governance consultant Jo Kelly to discuss current trends in the governance world and their relation to Board secretarial duties. Jo is the founder and CEO of Independent Governance Services (IGS), which specialises in independent minute-taking and Board reporting.

With expertise across various industries, Jo provides advisory services in her capacity as leader of IGS, helping companies harness the power of good governance.

Alongside her work with IGS, Jo is also the Trust Manager of the Kelliher Charitable Trust. She works to support the Trust's belief that "all New Zealanders should have access to reasonable living standards, education and health" through charitable grants, research and scholarships. Jo is also a Director of University and Tertiary Sport New Zealand (UTSNZ).

Here at BoardPro, we were excited to have the opportunity to discuss all things governance with Jo, as well as to learn more about her company's mission at IGS to "provide effective support to high performing boards and organisations through independent best practice governance advisory, minute taking, board pack composition and reporting templates."

Read on to gain her insight on key issues within the world of governance.

Q: What trends are you currently witnessing in the governance world?
We're seeing an ever-increasing focus on Corporate Social Responsibility (CSR) trends which is increasingly changing the stakeholder engagement landscape for all entities.

For example, employees and shareholders have a much louder voice and greater power in influencing the board than just five to 10 years ago. In addition, charities are being asked to measure and prove the value of their funders' investments through a social impact lens.

To build long-term sustainable growth, Boards can't simply choose to ignore these stakeholder demands. Instead, making positive improvements in these areas should be well thought out, genuine, and implemented iteratively at a pace that ensures overwhelm for your organisation is minimised.

Q: To what extent are external factors, such as the effects of the pandemic and shifting customer expectations affecting these trends?
Customers, as a stakeholder group, vote with their dollars. The younger generations are quite passionate about the environment, sustainability, equity, etc. And thus, to build an organisation fit for long-term success, we must deliver what our customers (and other key stakeholders) are demanding.
On the employee side, the pandemic has expedited a global shift to more flexible working conditions. For example, we're seeing a huge uptake in ESOP and other employee benefit programmes. So with that, providing employment conditions that meet the needs of the market will ensure the right talent is secured and retained.

Q: What changes can companies make on both a leadership and operational level to prioritise good governance?
Essentially, cultural changes are what stakeholders are calling for. This includes aligning company values with principles in the areas of Environmental, Social and Governance (ESG), Diversity, Equity and Inclusion (DEI), transparent pay, B-Corp, flexible working conditions, ESOP, mental health and well-being capability-building activities, etc.

Quite simply, if we invest in our people in ways that are meaningful to them, research shows we achieve significantly better organisational performance and outcomes.

Strategic planning has never been more important. Many organisations are shifting from key performance indicators (KPIs) based strategic planning to adopting an OKR-centric strategic model. Outcomes and Key Results (OKRs) tend to provide better clarity for the whole team around how to measure success.

Q: What impact does good governance have on both an organisation and its community?
Strong governance ensures organisational success and sustainable economic growth. Practising good governance means you're always acting in the best interests of the organisation, and if it's done well, it enables them to be more stable, productive and unlock new opportunities.

It can reduce risk and enable faster and safer growth. It can also improve reputation and foster Trust. Strong governance maintains shareholder and stakeholder confidence, as a result of which raising funds or capital becomes more efficient and effective.

Everybody gains from a successful organisation, whether it's directly through greater investment in staff or indirectly through the flow-on effects to local communities in terms of boosting local employment opportunities and so on.

Q: To what extent is effective minute-taking indicative of good governance? How does one shape the other and vice versa?
This, again, comes back to culture. Organisations that value governance tend to be those whose leadership approach aligns with the saying, 'The way you do anything is the way you do everything.'

Culture is set at the top. Boards (and particularly Chairs) that ensure management embraces governance as a core value-add function and foster full organisational 'buy-in' get noticeably better results in performance and build long-term sustainability.

To this end, best practice minutes aid the Board in undertaking their collective and individual fiduciary responsibilities. They ensure accountability and compliance, effective implementation of decisions and follow-up of actions.

Q: What factors are key within company practice to establish good governance?
The Boards we see succeeding through governance best practices take a pragmatic approach to governance. The things we've noticed this group has in common:
A clearly defined and embedded vision, mission and purpose
A strategic framework
Leaders with a growth mindset and a drive for improvement
A culture that promotes transparency, accountability and, importantly, participation at all levels.
Q: Please elaborate on the vital nature of effective minute-taking and Board reporting practices in an organisation.
Firstly, minute-taking is a legal requirement, but the quality of the minutes determines how many other benefits can be generated from this process.

A key purpose of meeting minutes is to serve as an impartial 'witness' to ensure that a Board is carrying out its fiduciary responsibilities.

We also need effective minutes for many other reasons, including for potential investors to undertake due diligence, record actions, decisions, and to summarise key deliberations.
As an organisation grows, governance becomes unavoidable, and minutes are a key tool for Board members to be able to perform their roles with optimal effectiveness.

Q: As a BoardPro user/partner, please share why BoardPro's software is such a valuable tool for Boards and organisations.

BoardPro shaves around 20% off board administration time for Board secretaries (or busy executives) through built-in automation, such as action reminders.

There are features Board members love, like making annotations and highlights on Board papers (environmental sustainability win – no more printed papers), easy Board pack navigation features, and BoardPro providing a 'single source of truth' for Boards with a document storage hub included.

Some of the other benefits are less obvious, like the auto-deletion of annotations after the minutes of the meeting have been approved, assisting with mitigating the Board's legal risks.
---
Interested in exploring paperless portal options for your company?
Schedule a demo with our team today and begin to experience a whole new way of meeting.