Voting
Boards are sometimes required to make decisions by way of a vote at a meeting. When the need for a vote arises, BoardPro's voting feature makes this process seamless for all parties involved. Voting is made simple, as BoardPro enables your directors to cast votes straight from their devices in real time. If your board also makes decisions between meetings, check out Flying Minutes to learn more.
Setting up your vote with the agenda
In order to make good decisions, your board members should be prepared and well informed. In BoardPro, votes can be added as an agenda item in the draft agenda stage. When you set up the vote, you can write a motion and attach supporting documents to this item. You can also choose whether the voting will be anonymous or not. Once the agenda is published, the critical information that board members need prior to voting will be circulated out in the board pack. This empowers them to feel confident that they have the information required to make their decision at the meeting.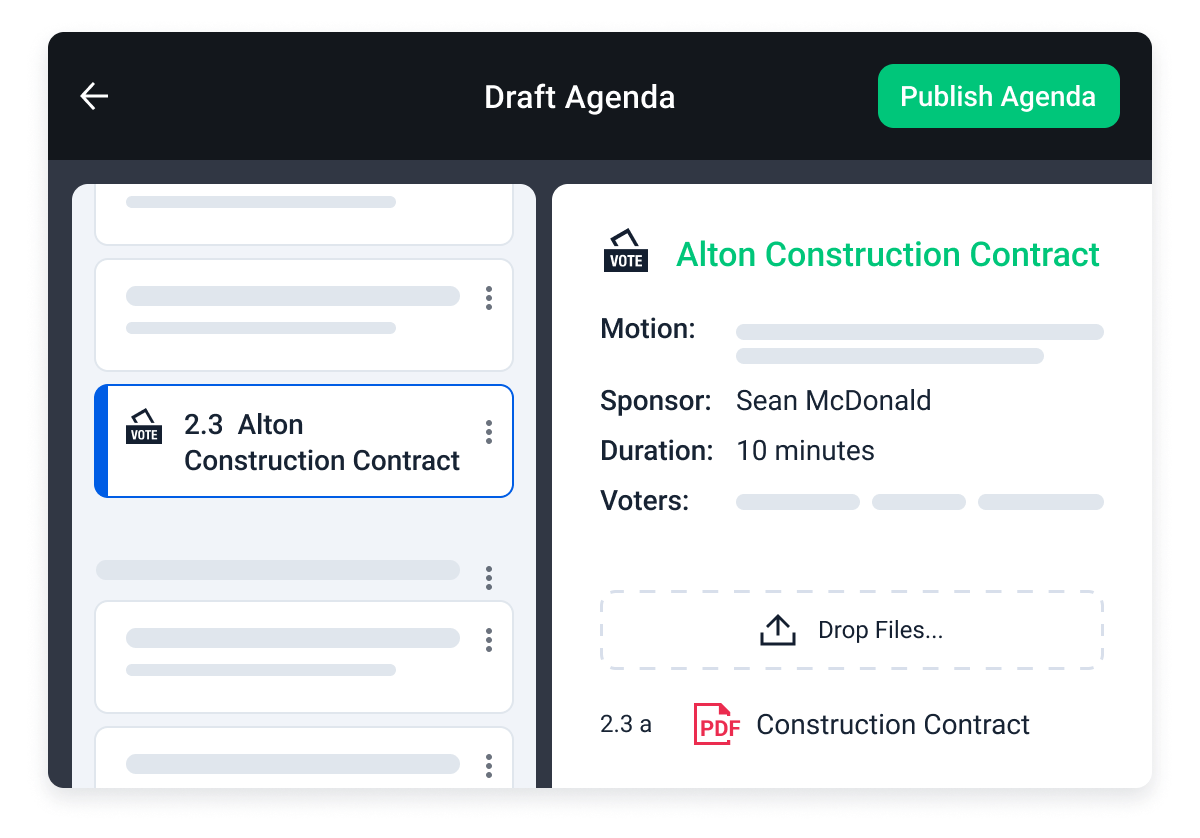 Record votes in real time
When it's time to cast a vote, board members can choose to either support, oppose, or abstain from the vote. Board members who are logged into BoardPro during the meeting can click the 'cast your vote' button to place a vote right from their device. If a board member doesn't have their device with them, an administrator cast a vote on their behalf. When this happens, the board member will receive email confirmation that someone voted for them, and what the vote was.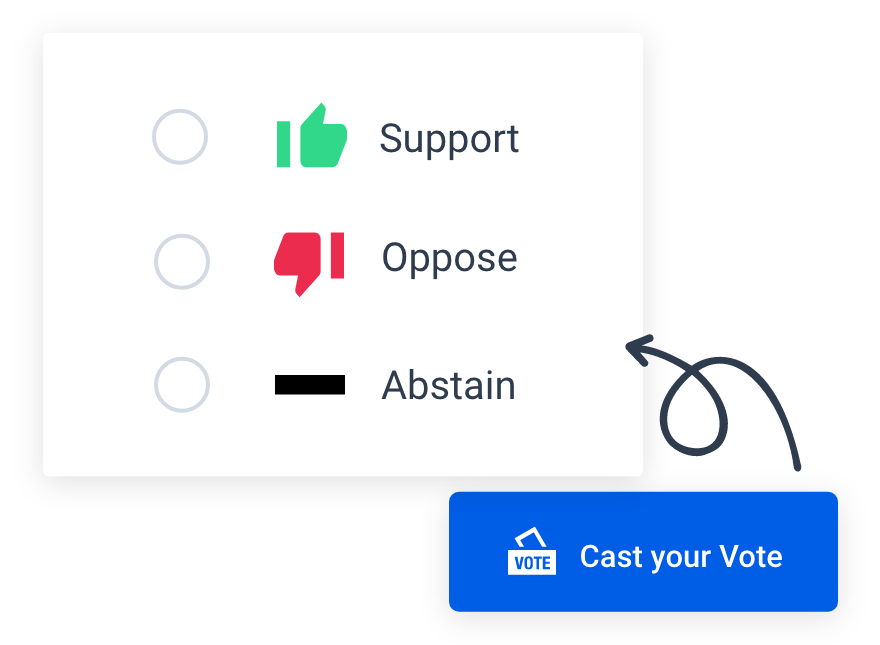 Communication is at the heart of a good board process.

We love how everything happens in one place and not across countless emails or shared folders
Patrick Coyle
GM Australasia, Karma Cola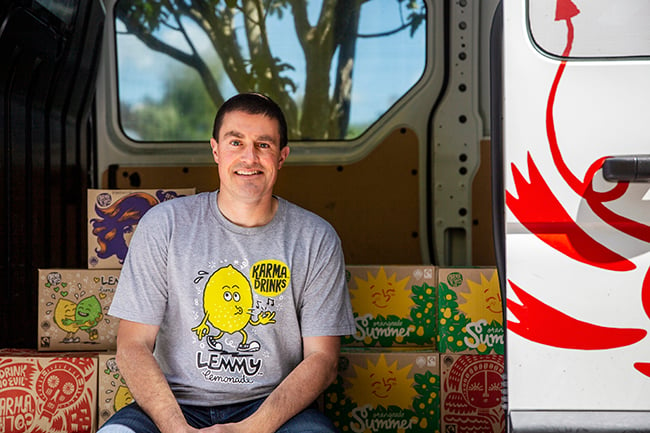 Approved votes automatically add to your decision register
When your board members finish voting on a topic, BoardPro automatically calculates the outcome of the vote based on your settings. If your board requires a majority support for a vote to pass, you can set this up once, and then forget about it! BoardPro will do the tricky part and calculate the outcome of your vote and generate a decision for you. The approved votes automatically add to your decision register.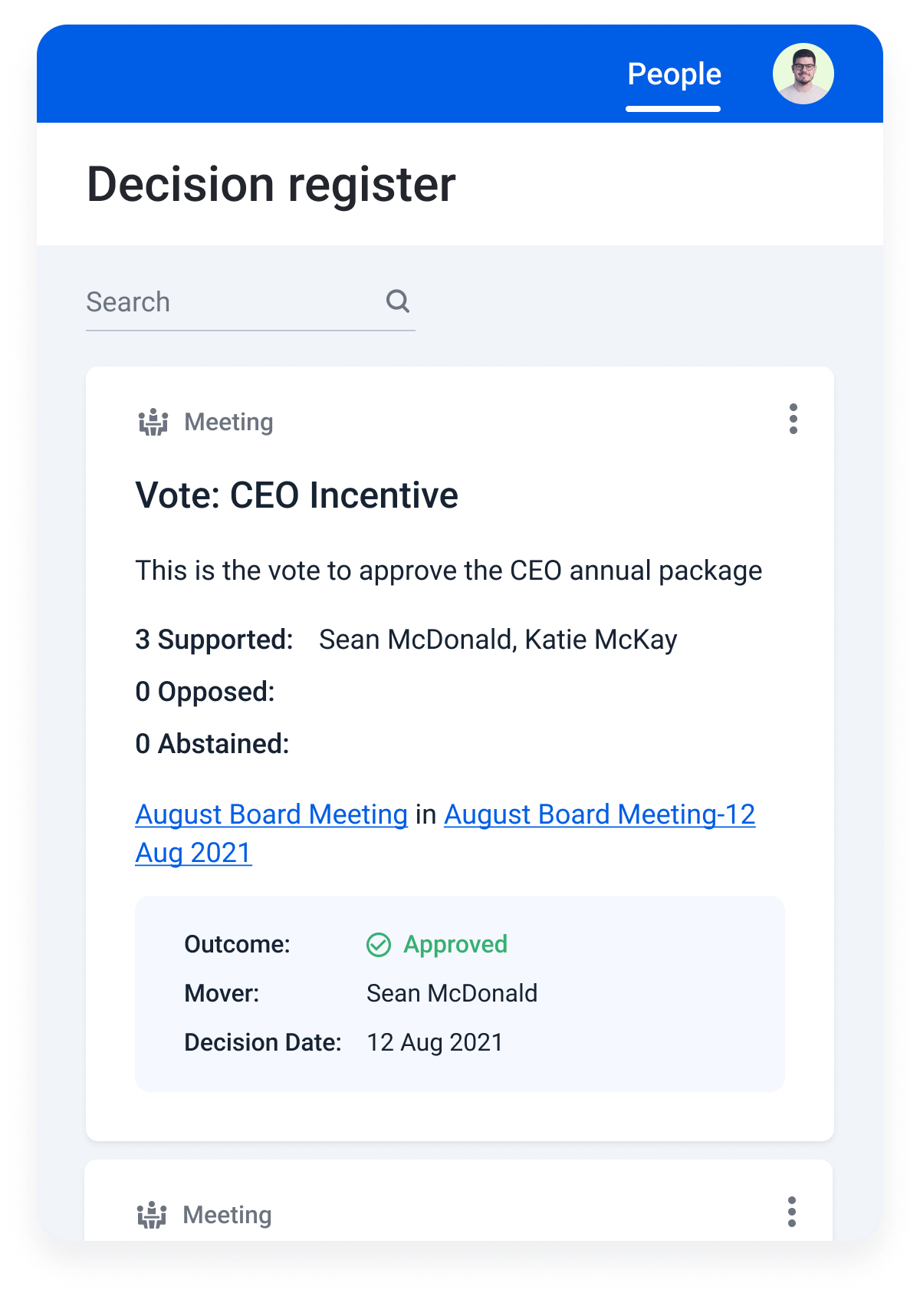 Voting in BoardPro...
Board members are constantly making decisions. Whether voting or making decisions at a meeting, or outside of a meeting, BoardPro streamlines the process. You can set up votes in the draft agenda, board members can cast their votes, then the outcomes are calculated and stored in the decision register.

While votes can also be added on the spot during a meeting, it is more common for votes to be planned ahead of time. When building out your draft agenda, you can easily add a vote as an agenda item, just like where you would add a standard agenda item. The benefit of adding the agenda item through BoardPro is that most of the background work is already done for you. You'll see fields where you can enter a motion, choose a sponsor, select the voters, and even make the vote anonymous. You can also upload supporting documents, so that your board members are fully informed before they cast their votes.

When it gets to the day of the meeting, the last thing to do is for board members to cast their votes straight from their devices. On the meeting page of this meeting, board members are able to see the votes that they are participants in. They can click the button for each vote to 'cast your vote'. They can choose from; support, oppose, or abstain (with the option to write additional comments). If someone has forgotten their device, it's simple for the minute taker to assist them by casting a vote on behalf of someone. This person will automatically receive an email confirming that someone voted for them, and whether it was supported or not. Full transparency and good governance practices are fulfilled.

As soon as a vote is approved, a decision is generated on the spot which details the outcome of the vote, and the numbers of support and opposition. This automatically flows into the decision register, which is a complete list of all approved decisions made by your board, and includes votes and decisions made at meetings, and flying minutes. No matter what type of decision your board has to make, you can trust that BoardPro will help support and streamline this process.

*Voting is not available to Essentials customers


FAQs
Can a vote open before the meeting starts?
Yes, as soon as you set your meeting to Draft Minutes, this opens the vote for board members, which can be done at any time. However, if you need to make a decision between meetings you may wish to use Flying Minutes instead.
Can a board member change their vote once it has been cast?
No, there is no option to change your vote so please vote carefully!
What if a board member doesn't cast their vote at all? What impact does this have?
Unless someone expressly votes against a matter, they are deemed to have supported the vote. If this does not align with your constitution, you can change your vote settings to not count their vote if they do not cast one.
If a board member didn't cast their vote in time before it closed, can it be reopened?
Yes, a vote can be re-opened while the meeting is still in the 'Draft Minutes' stage to allow remaining members to votes. Those who have already voted still cannot change their vote.
Back to top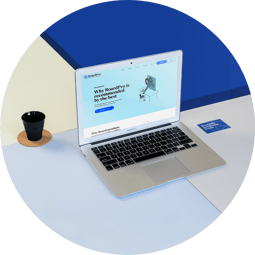 Try BoardPro free for 30 days
Create an agenda, build the board pack, take minutes, assign actions, and load files to the secure repository.