Board packs
A board pack is one of the key ingredients for effective board meetings. They contain essential information that assists board members making strategic decisions at a board meeting. Compiling these packs and sharing them with the board is a time consuming task, and can take hours or even days of administrator time. Combining your agenda and meeting documents into an easy to read board pack is simple with BoardPro. All you need to do is add your supporting papers and board reports to your agenda and BoardPro does the rest for you.
Build board packs in a click
When you are building your agenda, you can attach the documents that will make up the board pack, nesting them within the agenda items they support. When you publish the agenda, your board pack will be produced, combining your agenda and meeting documents, and automatically page numbering them for you. The board pack is integrated with the agenda, allowing you to jump easily between the agenda and papers within the pack.

Need to make late changes to your board pack, like adding an amended document? This is no trouble. You can easily make changes before the meeting, then republish your changes to make them live for the board to read.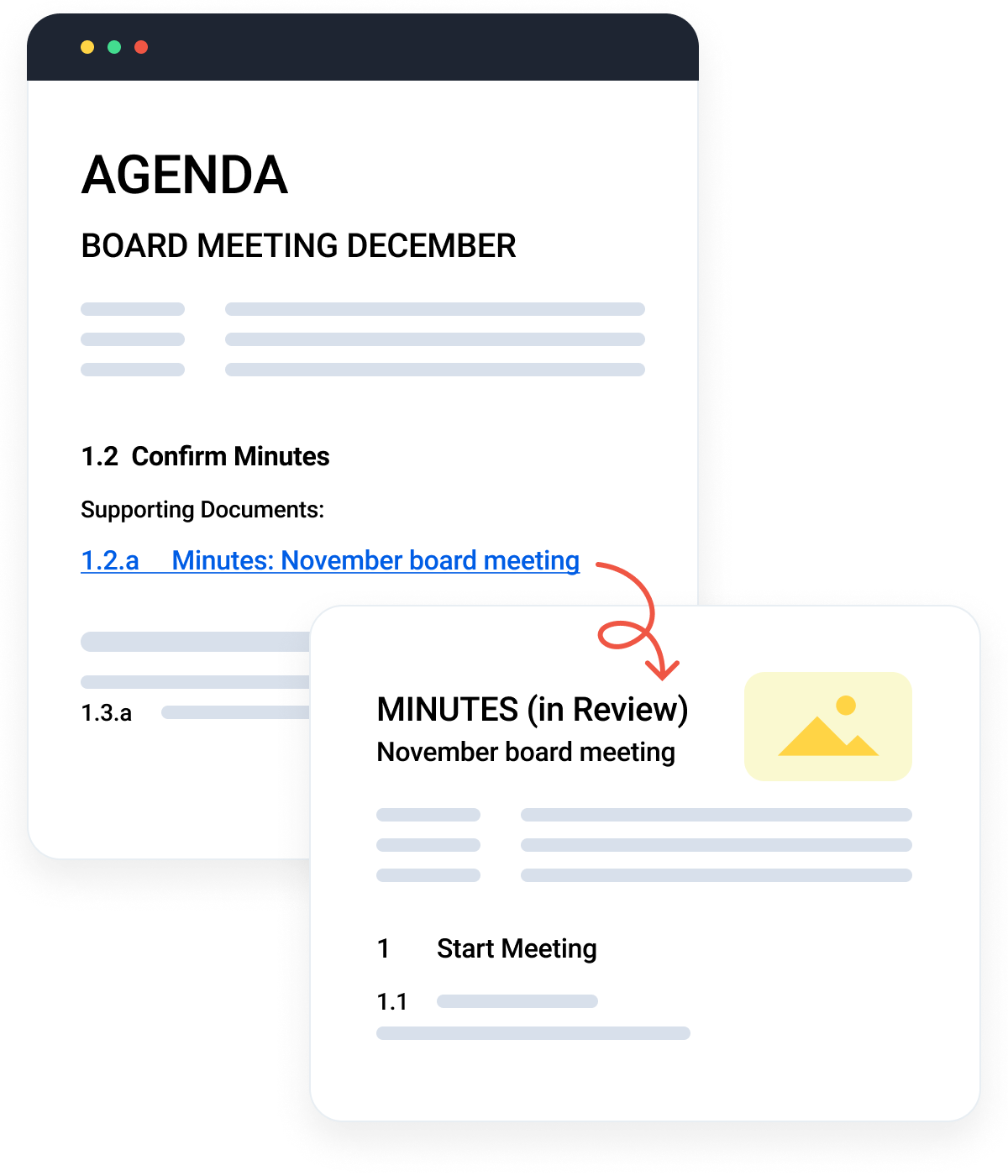 Send the board pack securely
Sending out the board pack is easy and secure. No need to send email attachments or links to shared folders. Instead, use BoardPro to share the board pack securely with your board members via an encrypted email notice. Your documents never get emailed from BoardPro, and you have the confidence that your board members will first login to your portal to access them.

Send the board pack notice with one click - and you are in control of when you send this. Even better, your board members are land right where they need to be, stopping only to enter their login details before they can access the board pack.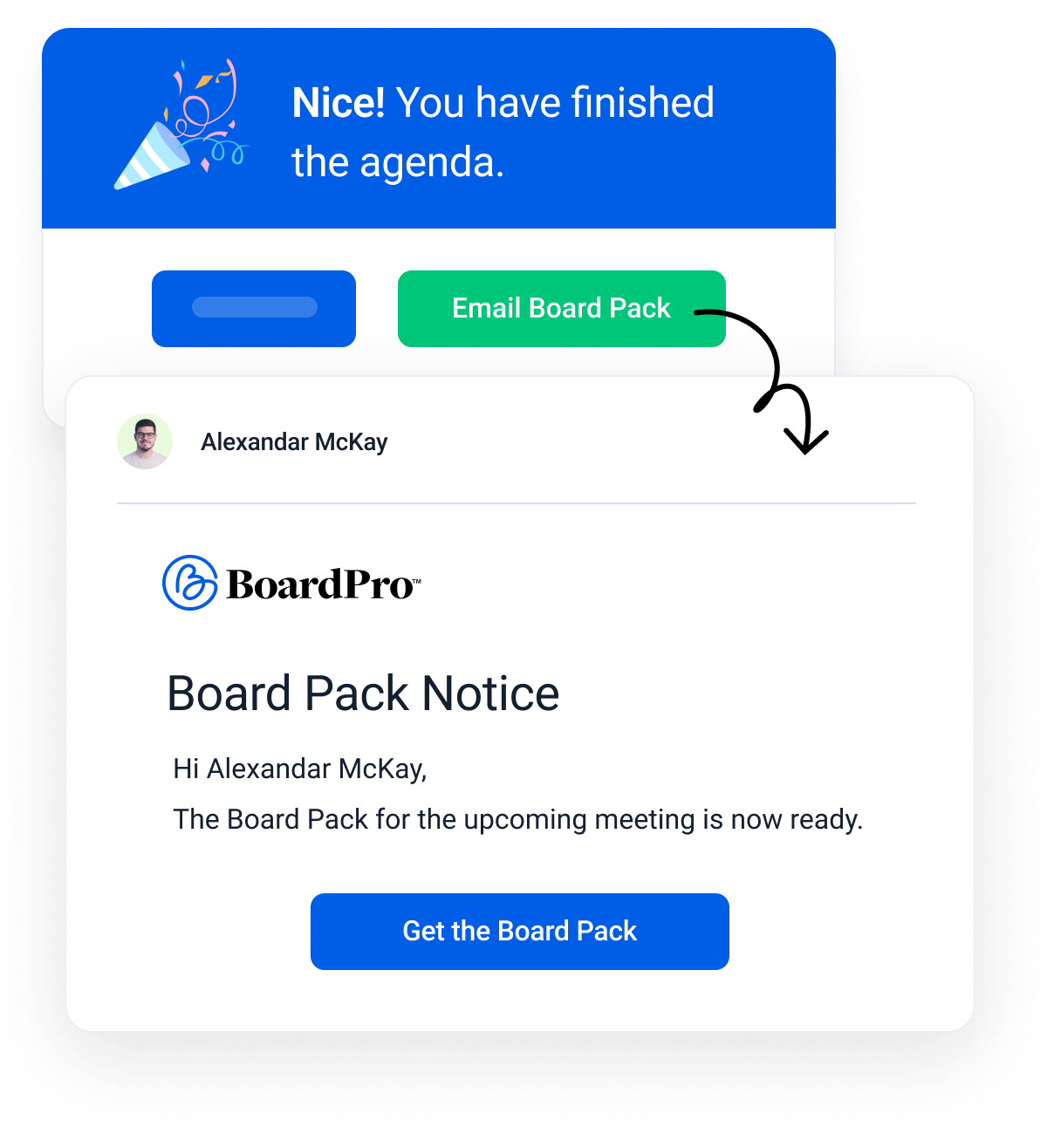 I have never before used a tool that makes the creating, collating and distribution of board papers so easy.
Catherine Linton
EA to CEO | Christian Savings

Annotate the meeting papers
BoardPro Notes™ provides an online tool for your board members to both read their packs and make private annotations. Rather than rifling through paper copies to find annotations, your board members can easily search and access their annotations, while feeling confident they are being securely stored. Board members can annotate however best suits them, choosing between text boxes, sticky notes, shapes and highlighters.

Meeting preparation is streamlined, with everything kept in one secure location in BoardPro.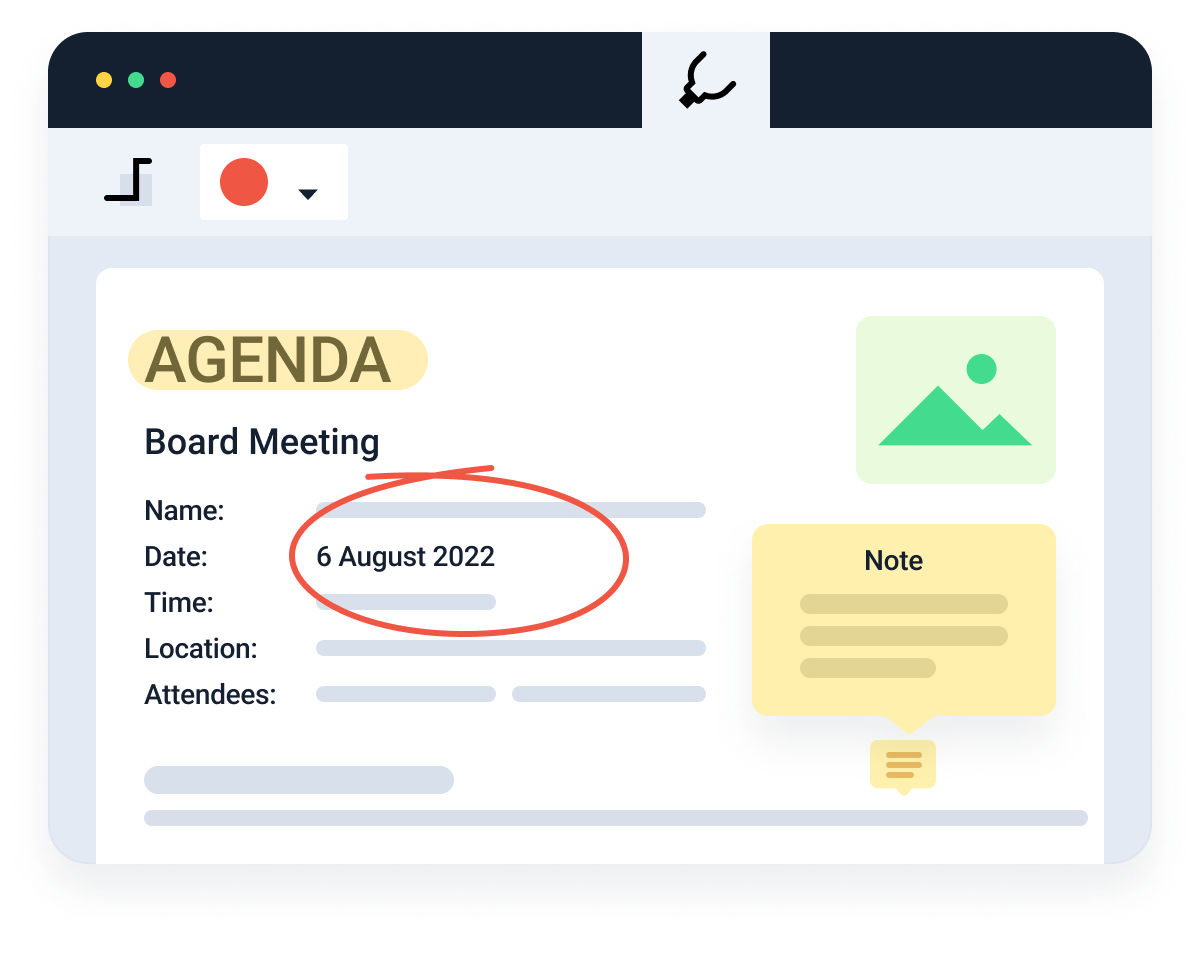 Board packs in BoardPro...
Building and distributing your board pack to directors in time for each meeting is a crucial aspect of the meeting cycle. Let BoardPro save you time, save you stress, and streamline your board meeting cycle with our signature board pack. In the earlier stages of the meeting, you will start by drafting the agenda. The board pack is created in the next step when the agenda is published. This step makes the agenda and meeting documents available for the board, and you can choose to send a board pack notice to meeting attendees.

Once you publish the agenda, you'll see the option to email the board pack to your board members, which is a task that takes just a few seconds. The email notice includes the details of the meeting it relates to, a personalised greeting, and a link to the board pack. You can choose to write a message too. If you need to make any changes to the board pack, you can easily make this change and republish the pack in BoardPro. As always, you've got control, and can choose whether or not you send out a board pack notice to notify directors of the update.

From a board member's point of view they receive an email in their inbox titled 'The board pack for your meeting is ready'. Once they open this email, the secure link to view their board pack is clearly visible. By clicking the link, BoardPro takes them to BoardPro Notes™, so they can review and annotate their papers ahead of the meeting. BoardPro Notes™ enables directors to mark documents as read, remembers which page they are up to and allows them to easily make annotations. The mark up tools are similar to any other PDF annotating software, so familiar to use for many.

Even better, BoardPro has an app for iOS users, making board packs easily accessible for directors when they're on the go. If your directors don't have iOS devices, they will still have an excellent access to BoardPro from a web browser on their mobile device. Save time, stress, and streamline the board meeting cycle for both administrators and board members with BoardPro's signature board pack.

*Annotations are not available to Essentials customers.
Read your papers on the go with iOS mobile app
Out and about and need to read your board pack? The iOS app BoardPro Notes™ allows board members to access published board packs on the go on their iPad or iPhone. This app is a companion tool to the standard browser-based version, and is designed for board members to view and annotate their meeting papers. If members of the board don't use iOS devices, that's no issue. BoardPro is readily available on the web on any device.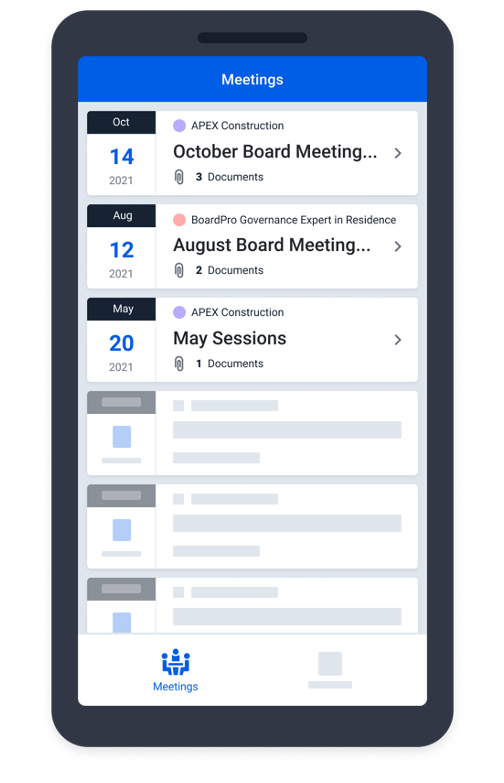 Board pack FAQs
Can I see who I've sent the board pack to?
There's a handy feature in BoardPro called 'email history', which allows you to see all email notices that you've sent for a particular meeting. Easily accessible from within your meeting, email history enables you to view when you've sent a board pack notice, and to whom. You can also see if the email has been delivered, if it has been opened, and if they have clicked the link within.
I usually send the board pack out to only my chair first. Can I do this in BoardPro?
Yes, BoardPro is flexible and you can certainly do this. When you email the notice of the board pack, you can select who to send this to. This gives your chair a chance to review the board pack before a board pack notice is sent to directors.
Where do I download the iOS app?
Simply go to the app store and search for 'BoardPro Notes' and it will pop up. Hit download, log in with your username and password and away you go!
Is the iOS app for administrators?
Anyone with a BoardPro login to a premium plan can use the app. The iOS app is designed for board members or other attendees of the meeting who will be reading the meeting papers.
Administrators will mostly use the web-version of BoardPro.
The pack is sent out via a link. How do I know it won't get into the wrong hands?
The board pack notice is sent via a link in an email to meeting attendees. This link is protected by the person's login details to BoardPro. If someone were to forward their link to an outside party, this outside party couldn't log in without username and password access. Rest assured your information is stored and sent securely with BoardPro.
Back to top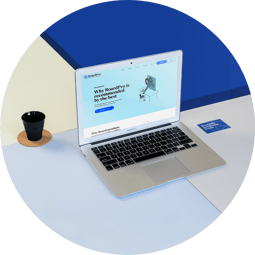 Try BoardPro free for 30 days
Create an agenda, build the board pack, take minutes, assign actions, and load files to the secure repository.