Flying minutes
When the need to make a decision between meetings arises, many boards make decisions by circular resolution, which in BoardPro is called flying minutes. Using the flying minutes feature makes the between meeting decision making process a piece of cake. Easier setup for administrators and easier voting for board members all within one easy to use platform.
Make decisions 'on the fly'
Without board software, making decisions between meetings is messy and involves a lot of back-and-forth emails. BoardPro's flying minutes simplifies this process by enabling you to quickly add a flying minute for discussion, set the voting start and end time, and then have the outcome of your decision recorded.

To start the process, click 'add flying minute' under the between meetings section of your account. In this stage, you'll enter the motion to be voted on, add any supporting documentation, and select when the voting period will start and end.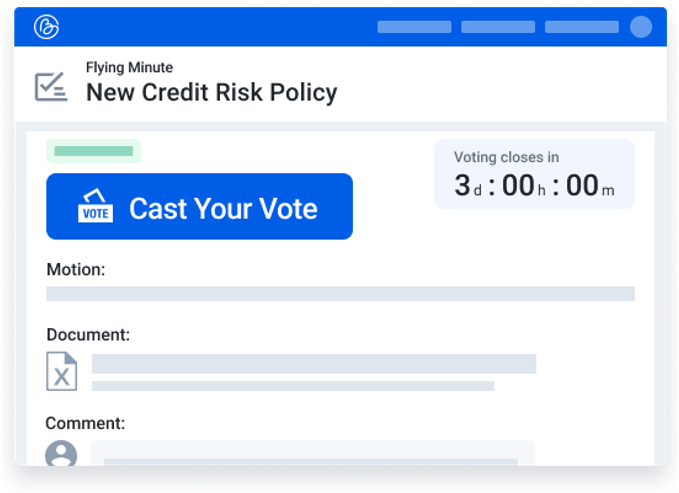 Voting made simple
Directors are informed of each step of a flying minute and prompted when they need to act. They will receive an email notification when discussion has begun, and again when it is time for them to vote. Clicking from the email, they'll be taken directly to the flying minute.

Voting couldn't be easier for board members, all they need to do is click 'Cast your vote'. They can choose to either support, oppose or abstain from voting on the matter, with the option to add further comments. to explain their decision.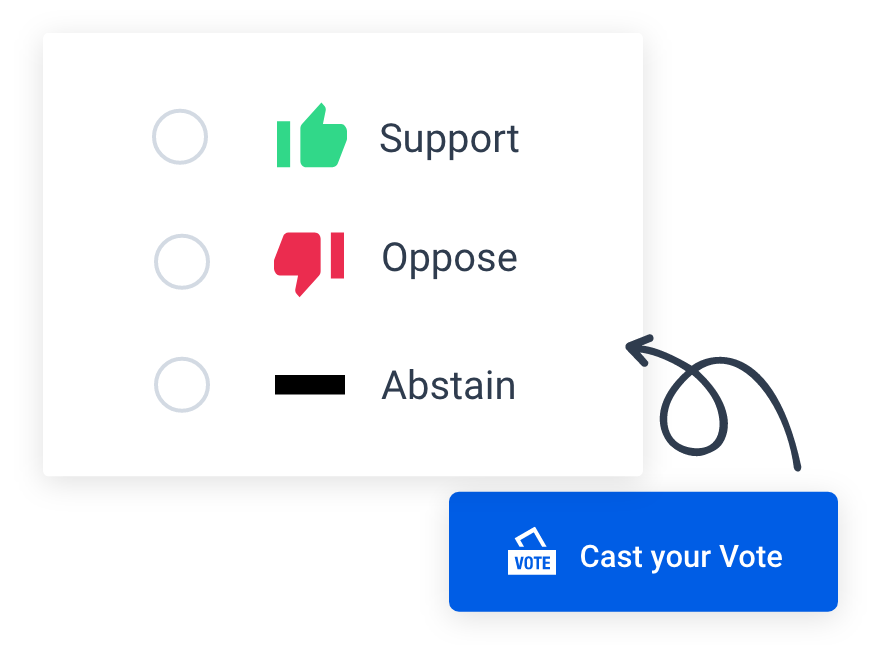 BoardPro has been a game changer for our organisation
Janene Draper
Co-Founder and CEO, Farro Fresh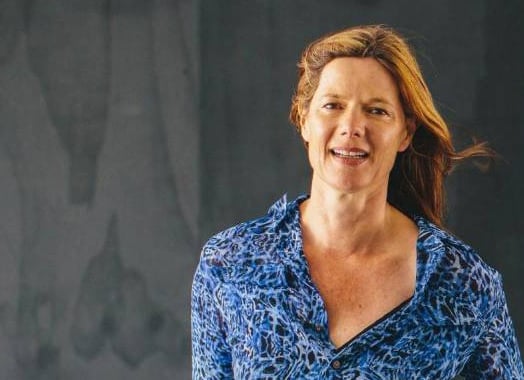 Effortless access to flying minute decisions
Approved decisions that are made using flying minutes are automatically added to your organisation's decision register. Simply perform a keyword or date search in your decision register and all decision details will appear.

Your approved flying minutes will also carry through to the minutes of your next board meeting.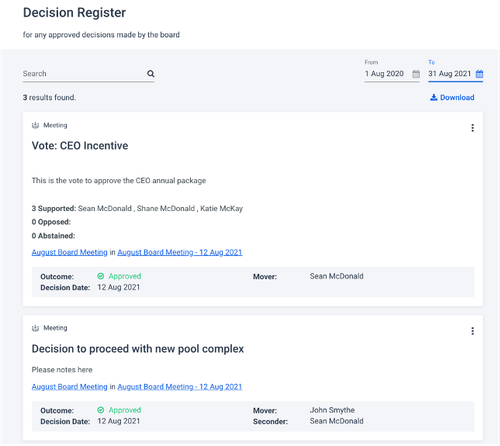 Flying minutes in BoardPro...
Many boards make decisions that can't wait for the next meeting. This voting process often involves lots of time and effort from administrators, who must circulate related information and collate votes from the board. BoardPro's answer to this problem is flying minutes, a feature that makes between-meeting decisions easy.

Flying minutes is available to Premium and Ultimate customers, and can be found in the 'between meetings' section of your BoardPro account. To help you make your decision with ease, a flying minute in BoardPro goes through several distinct stages. First is the draft stage, where you give your flying minute a title, choose voting open and close times, enter a motion to be voted on and upload supporting documentation.

Next is the discussion stage, where you'll notify your board members that there is a flying minute ready to view. Once you send out the notice, board members will click the link within their email and be prompted to login to BoardPro to view the motion and supporting documentation. At this stage board members can also use the comments section to facilitate a discussion. Once someone makes a comment on a flying minute, the other board members will be notified. They can choose to login to BoardPro to reply to this comment, or even easier they can respond to the email notification of the comment. Upon responding, BoardPro will automatically enter the content of your email below the comment you are responding to.

The following stage is the vote in progress stage. Here, board members automatically receive an email inviting them to vote when the pre-selected voting time opens. Upon clicking the link in their email, they will be prompted to login to BoardPro and securely place their vote. There are three options: support, oppose or abstain.

Depending on your flying minute settings, the next stage is outcome pending. If your settings have been configured so that the outcome of flying minutes are automatically calculated, then you will move straight to the closed stage. If they are not, during this stage you can set the outcome of the vote as either approved or not approved, based on your organisational voting requirements.

If you have configured your settings so that the outcome of your flying minute is automatically calculated, then your vote will skip straight to the closed stage with either outcome approved or not approved.

Flying minutes in BoardPro makes between-meeting decisions simple for both administrators and the board. BoardPro contains all this functionality and more in one easy to use platform.
Flying minutes FAQs
Is a flying minute the same as a circular resolution?
Yes, that's right. This has a few names, such as between meeting decisions, flying minutes, or circular resolutions.
Can I configure my flying minute settings?
Yes, you can. Under your organisational settings, you can configure participation and flying minute outcomes. You can select the percentage of board members which must participate for the vote to be valid, and if the outcome is set automatically or manually by an administrator.
What if my board member can't vote online?
If for some reason your board member can't vote using BoardPro, an administrator can use the 'assist vote' option. This allows you to vote on their behalf. Your board member receives an email to confirm that an administrator has voted on their behalf and how they voted, so the process is transparent.
Can I see a history of notices sent about my flying minutes?
Yes, the email history is captured within flying minute. You can pull up the log of emails sent for that flying minute, who they were sent to, and if the recipients have opened or clicked through from the email.
What if the vote closes but one of my board members hasn't voted?
If set the voting period closes and one of your board members has yet to vote, you can reopen the vote. Once a vote has been cast it cannot be changed, but if someone hasn't placed their vote, they will be able to do so.
Back to top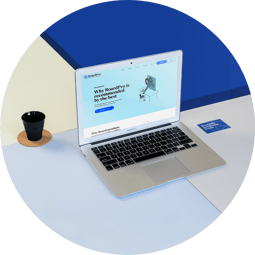 Try BoardPro free for 30 days
Create an agenda, build the board pack, take minutes, assign actions, and load files to the secure repository.