Actions
Managing actions across your meetings is typically a laborious task. BoardPro automates the process of recording, assigning, and tracking actions from end to end. Allocate actions to an owner while taking the minutes during your meeting, then let BoardPro send reminders to those owners. You can also access a historical list of all actions at any time using your BoardPro action list.
Assign & track actions
It's easy to assign and track actions in BoardPro. Actions are entered in the minutes stage of a meeting, where you assign the action owner, due date, and relevant information. After you've finished your draft minutes, you can send action notices to the action owners in just one click. Once you've clicked send actions, you can set and forget! Instead of spending hours following up on and updating the progress of actions, BoardPro sends out scheduled reminders to those who haven't yet completed them. Even better, all actions past and present are stored in the action list, which is a live register of all actions associated with your board.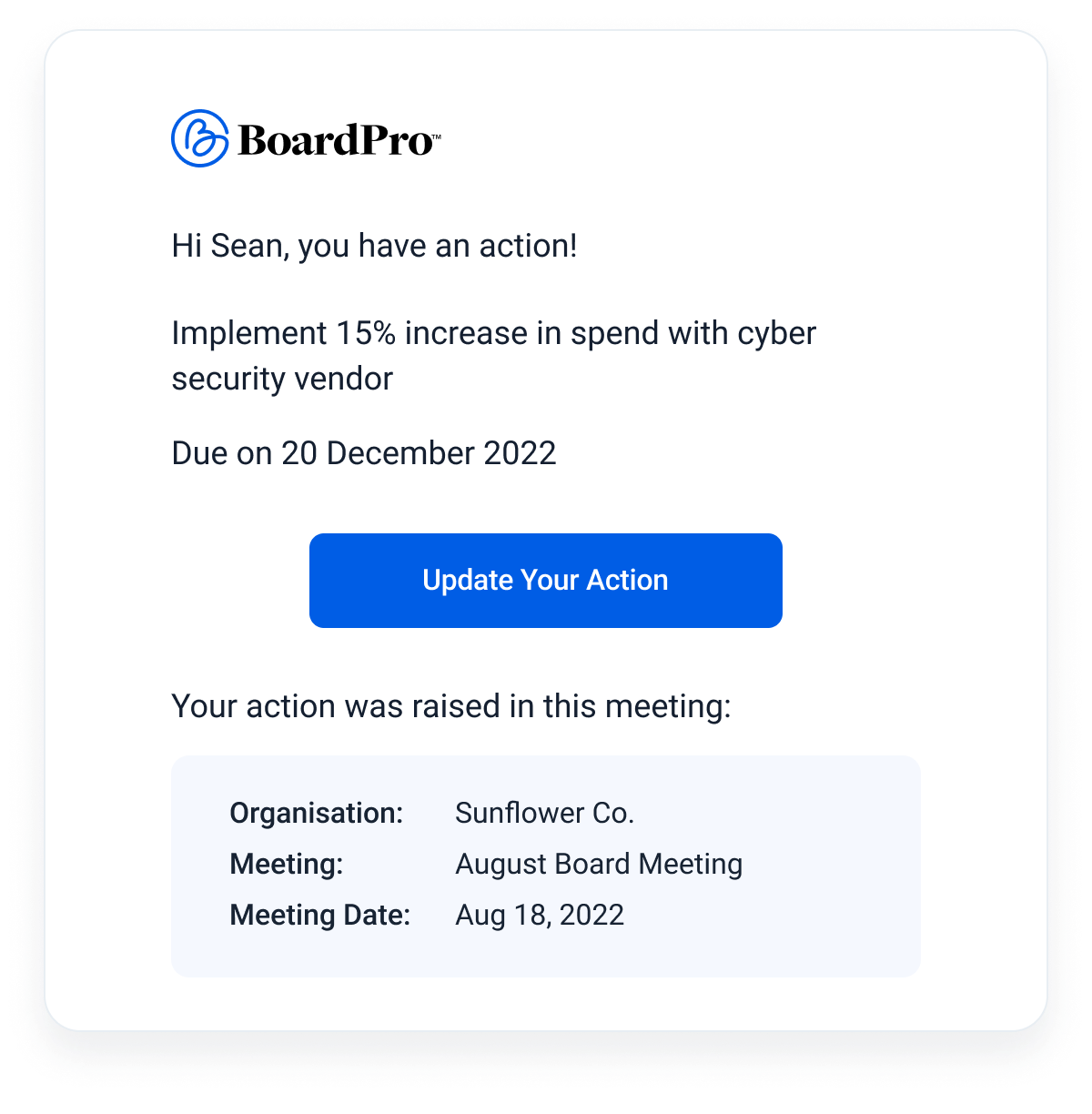 Manage & update your actions
People who have been assigned actions can view and update their actions on their home dashboard - marking an action as not started, in progress, on hold, or done. An action owner will receive a couple of reminders by email. These reminders are automatically scheduled based on the due date of the action, which helps everyone to stay on track. Once an action is done, it can be found in the 'completed actions' section in the action list.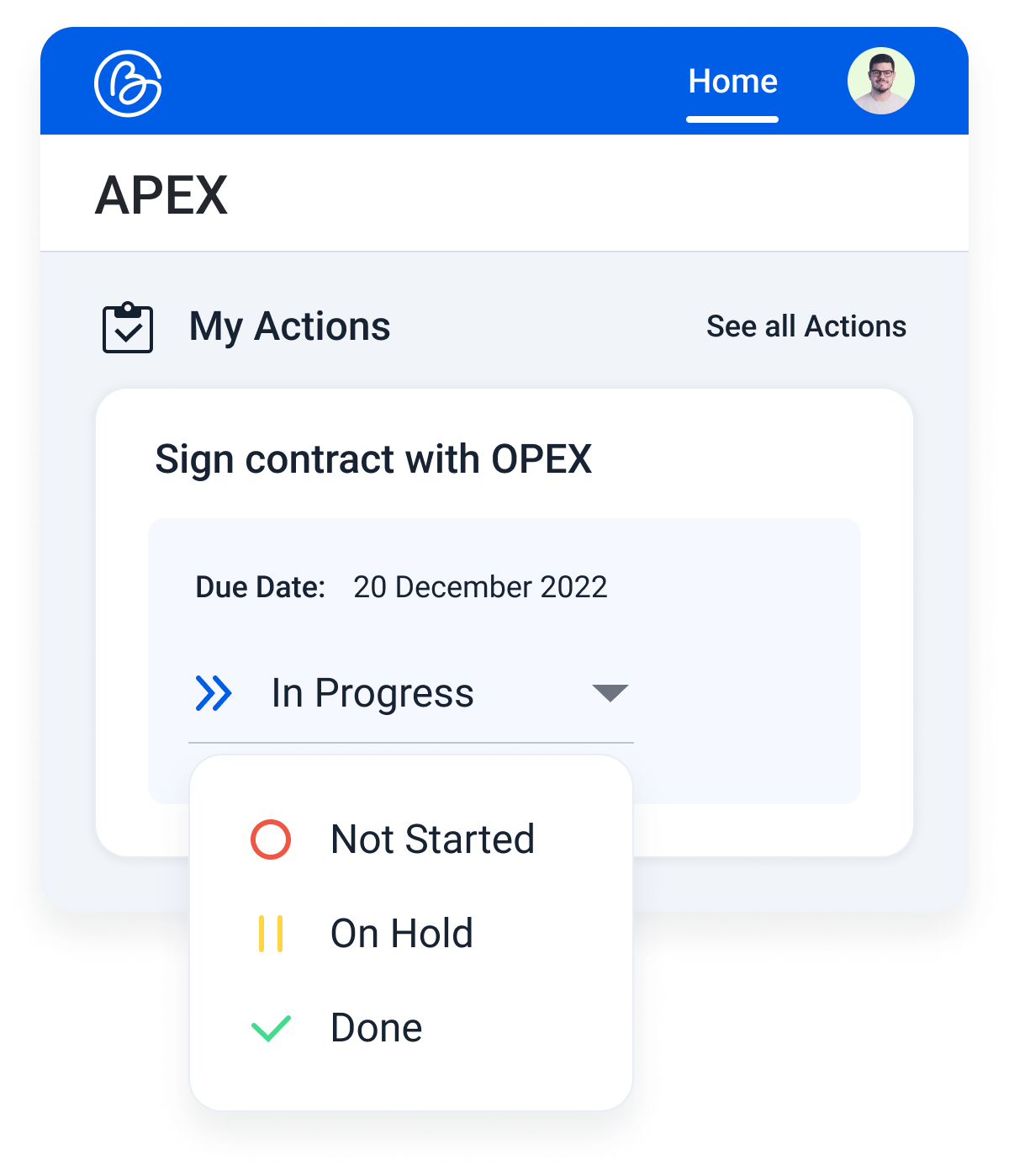 Communication is at the heart of a good board process.

We love how everything happens in one place and not across countless emails or shared folders
Patrick Coyle
GM Australasia, Karma Cola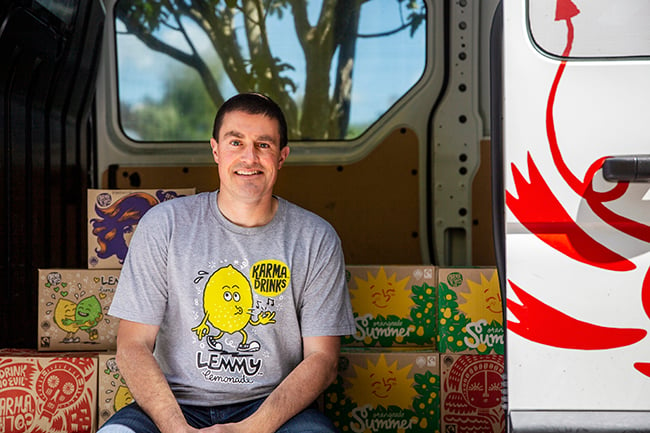 Actions in BoardPro...
Keeping track of action items is traditionally a laborious task for board administrators. From entering the actions in the minutes, emailing people their actions, following them up, to updating your centralised action list, it all takes time. BoardPro's solution to this is the end-to-end action management feature. The highlights of BoardPro's action management feature include easily adding actions in the minutes, being able to track the status of actions, and effortlessly reviewing them in the next meeting's agenda.

Actions are entered in the minutes of your meeting in the draft minutes stage. In BoardPro, the minutes are recorded for each agenda item, so you can add actions specifically under the agenda item where it arose. When adding an action you must assign an action owner, due date, and action description. Once you've finished drafting your minutes you'll be prompted to complete three post-meeting tasks, one of which is sending out action notices to their owners.

When you add actions to the minutes they flow straight through to your action list. The action list is a centralised register that captures all actions across all of your board's meetings, and is divided into current and completed actions. Current actions are all actions that have the status not started, in progress, or on hold. Completed actions are actions that have been marked 'done' by the action owner or an administrator.

The action list also comes in handy when building your agenda, as you have the option to include the smart agenda item 'action list'. This agenda item pulls from your action list the list of current actions, based on the filters that you apply. You can choose to review any of; overdue actions, actions completed since a certain date, or actions due in the future. This makes compiling your board pack that bit easier, reducing the need to manually check and update a spreadsheet or external document before adding it into the board pack. End-to-end action management and so much more, all in one easy to use platform.


FAQs
What is the difference between an Action item notice and an Action reminder?
The notice is an email notification that is manually sent to action owners by the meeting administrator when the Minutes have been finished.

Reminders are sent automatically by BoardPro, scheduled for a week before the due date of the action, and again for the day the action is due. Administrators can also push out reminders manually for an action from the central action list.
Can you have more than one person own an action?
Not at this stage. Currently it is recommended that the most responsible person for the action is assigned as the owner, and this person will receive the reminders and will update the action's status.
Can Board members edit their own action items?
Board members can update the status of their action but not the description, owner, or due date. Someone with the access level of administrator, chair, or senior executive can edit those fields.
Back to top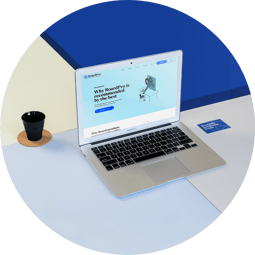 Try BoardPro free for 30 days
Create an agenda, build the board pack, take minutes, assign actions, and load files to the secure repository.