Minutes
Taking accurate minutes is a legal requirement for boards, however it is often costly and time consuming. BoardPro's minute taking makes the process of taking minutes and sending them to the board stress-free for administrators and board members alike.
Take minutes in real time
Take minutes directly in BoardPro against each agenda item. BoardPro allows you to record minutes as notes, decisions, and actions. No need to capture minutes elsewhere, take them in BoardPro and they'll automatically be formatted into a professional document to send to the board after the meeting.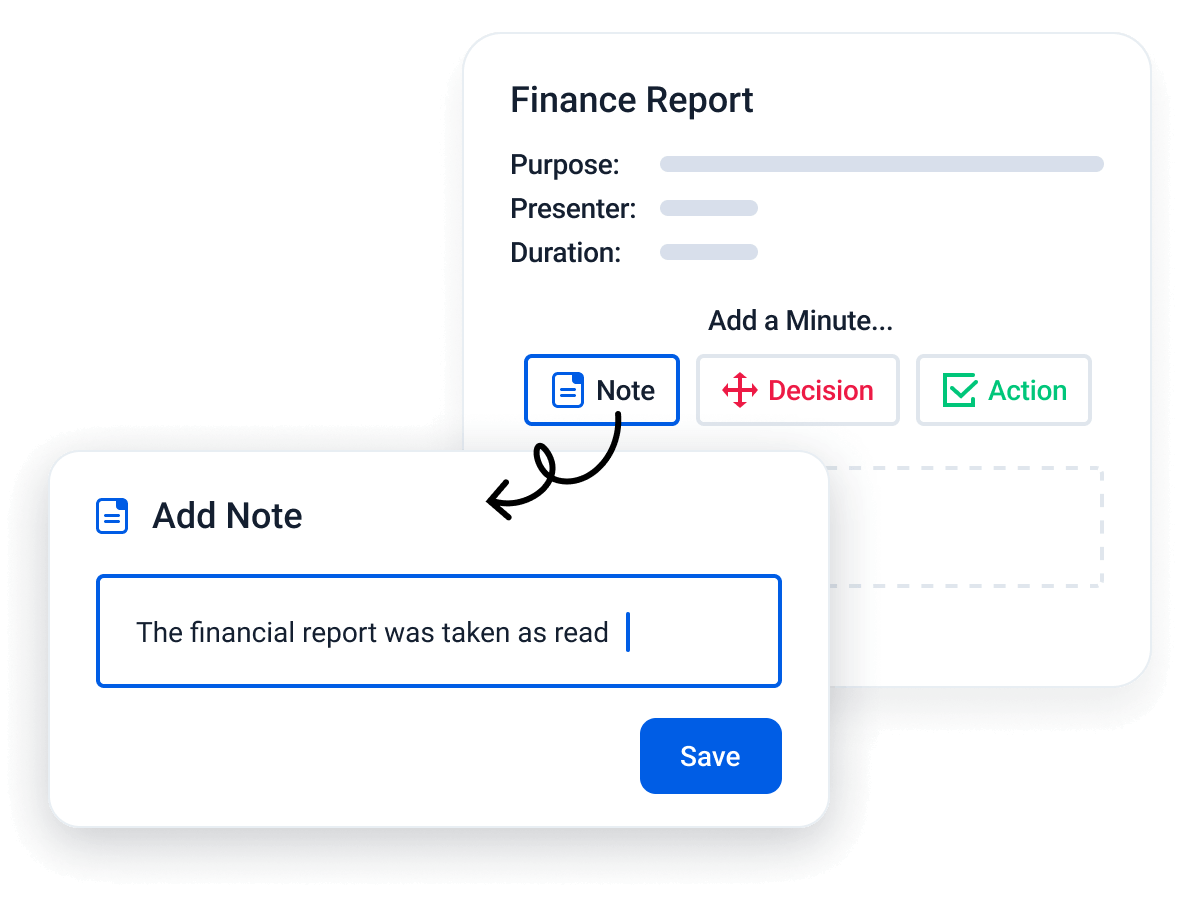 Track actions, decisions and discussions
To record discussions, use a Note to quickly add text for an agenda item. Record decisions and see these flow through to your decision register, forming a detailed and easy to search record for your board. Assign actions during the meeting, and send out action notices and reminders to the assigned owners to help keep everyone on track. Actions populate onto a central action list in your account.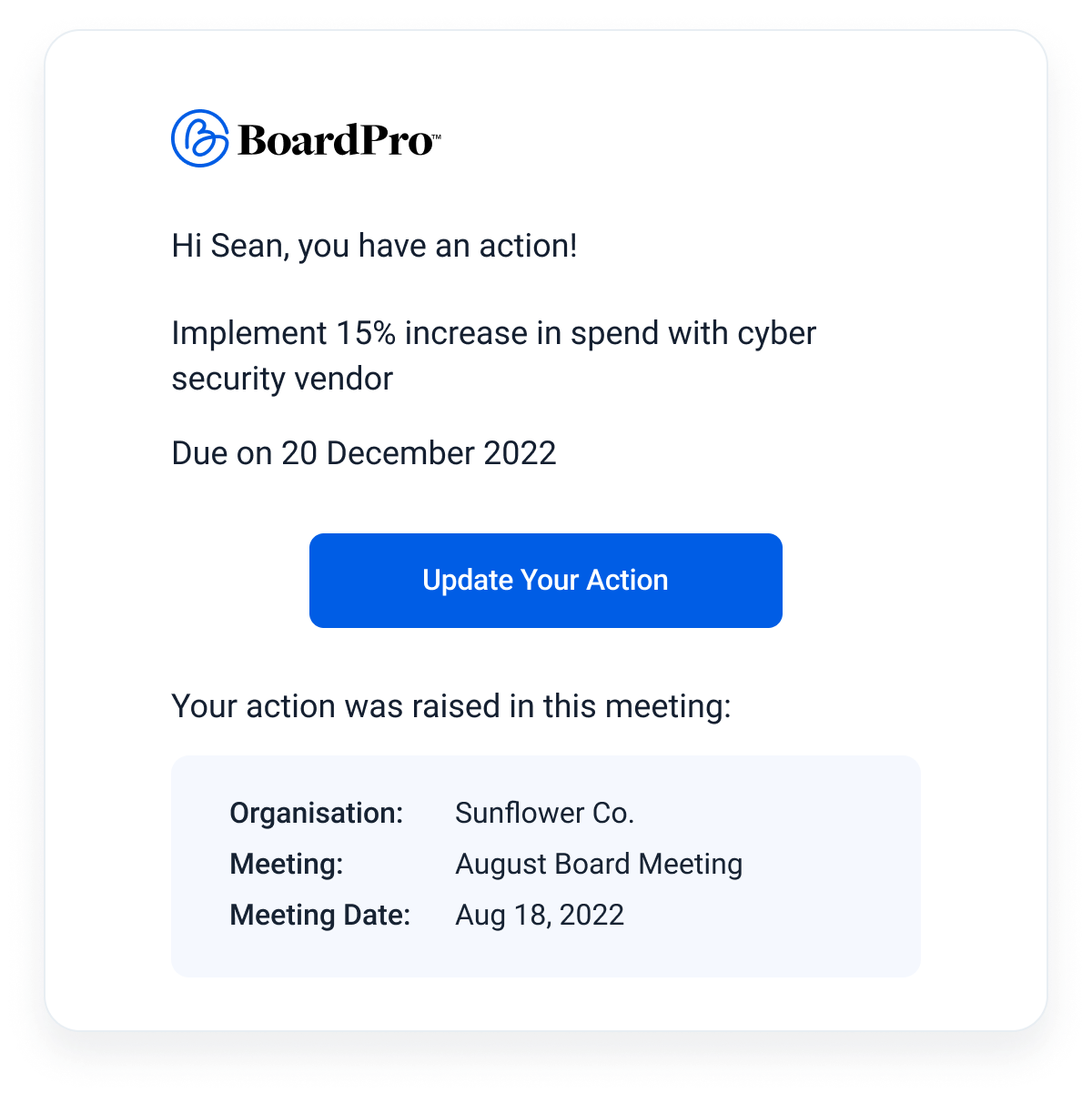 Effortless minutes signing
Minutes signing in BoardPro removes the administrative burden from your team. Instead of lost emails and confusion, simply sign minutes in two clicks, in the moment when minutes are being confirmed. It's designed to flow with the natural workflow of a board meeting, minimising the chance of forgetting to sign the minutes and building good governance practices.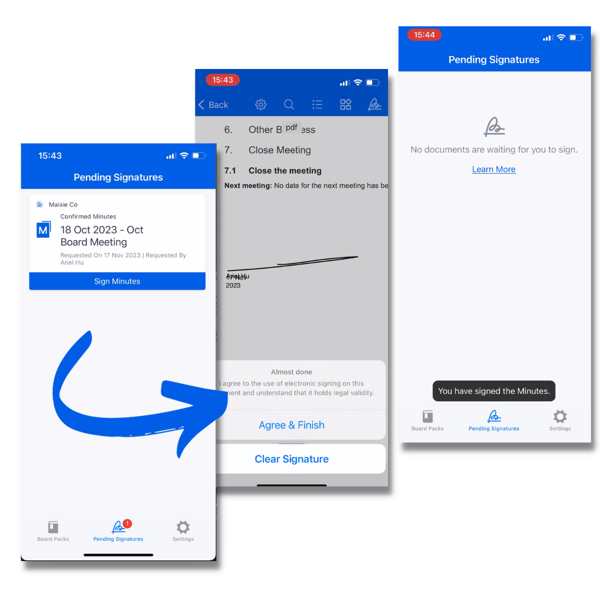 BoardPro has been a game changer for our organisation
Janene Draper
Co-Founder and CEO, Farro Fresh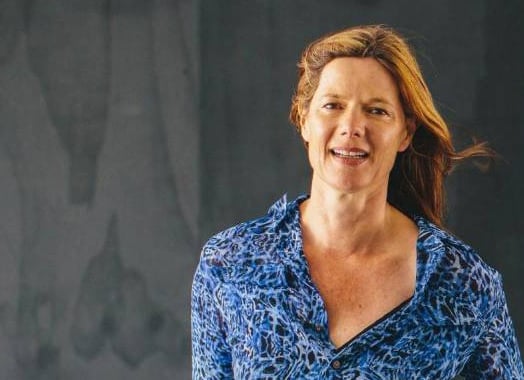 Find all past minutes in one place
The
minutes
of your past meetings are at your fingertips in BoardPro. Gone are the days of searching through endless emails to find historic information.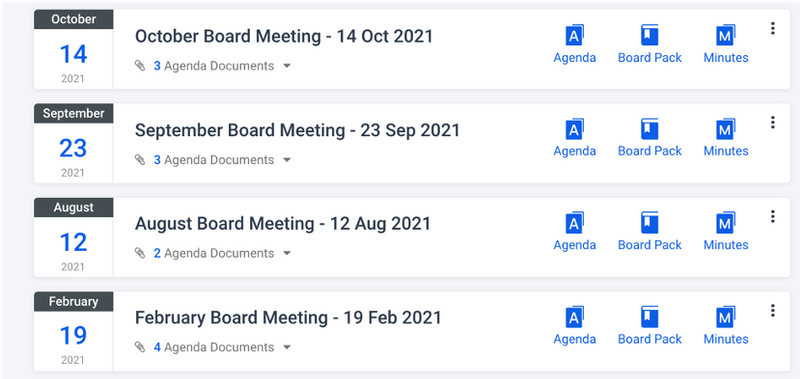 Record votes on the spot
BoardPro facilitates voting during a meeting. During the meeting when the board is ready to vote on a matter, board members can cast a vote from their device, capturing accurate information in the boardroom. Voting can be anonymous or not to suit your board's needs, and an outcome will be calculated based on your automated vote settings which will produce a decision for this.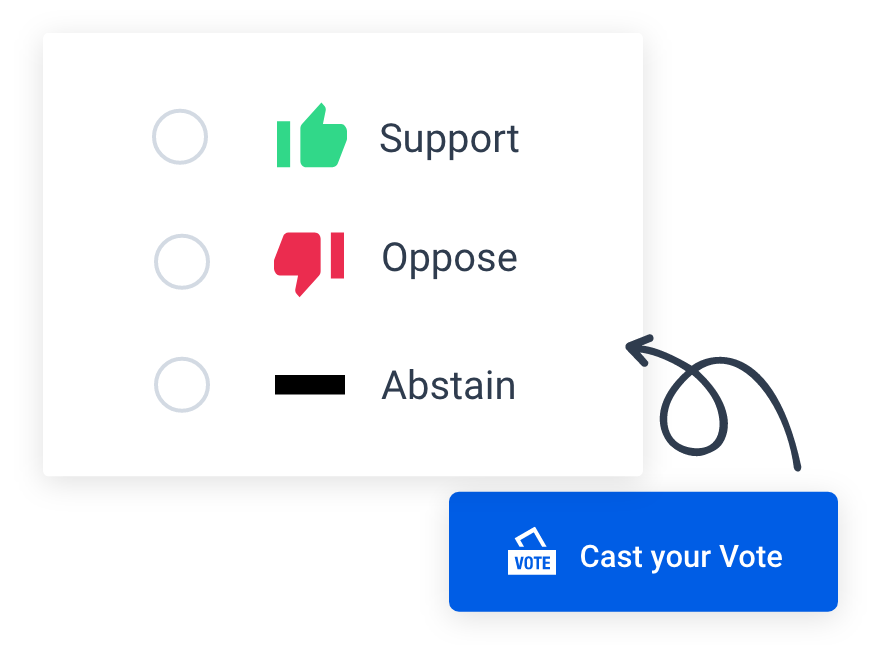 Minutes in BoardPro...
The taking, distributing and confirming of minutes form an integral part of any board meeting. While a legal requirement for boards, this process eats up precious time. BoardPro offers easy minute taking which allows you to take minutes in a logical process. Minute taking is included in all plans in BoardPro.

The board meeting cycle in BoardPro guides you from drafting your agenda through to confirming your minutes. Once you've completed the steps up to publishing your agenda, you'll then see the option to 'take minutes'. This is this stage where you can write minutes directly in BoardPro during your meeting, and confirm the last minutes.

To maximise functionality and increase automation, BoardPro breaks down minute taking into three types: notes, decisions and actions. You follow the agenda and record each of these types of minutes against the agenda item they reference, allowing you to accurately capture what was discussed at the meeting.

Notes are used for flexibly recording discussion that takes place in your meeting. You can add multiple notes for an agenda item or use a single one to capture all relevant discussion. BoardPro's options for formatting in the notes will allow you to add tables, bullet points, change text colour and more.

Decisions are entered during the meeting and the outcomes of these flow directly into your decision register. Enter a decision title, outcome and details, with the option to drop in a mover and seconder as required. Recording decisions this way is advantageous, as you can search past decisions from any meeting in your decision register.

Actions are captured by entering a title, action owner, due date and details. Once minutes have finished being written, you can send an action notice to the owners, and BoardPro will automatically send reminders to the owner, which saves administrator time and stress spent on following up the status of actions. Action owners are sent two reminders, one a week before the action's due date, and the second on the due date, with the timing of the first being configurable in your settings. Owners can login and update the status of their action, but also have the option for administrators to do this on their behalf.

Confirming the minutes of the previous meeting is a key task that also occurs in the minute taking stage. The minutes that have been scheduled for confirmation at this meeting can be confirmed with just one click. Once this step has been done, the last set of minutes cannot be edited, and they will be a 'read-only' document on your account.

To complete the meeting administration, you can perform the three post-meeting tasks. Firstly, you can send the minutes out for review. Whether to your whole board or just your chair first, it's within your control. Next, you can send out action notices, letting the assigned owners know that an action has been allocated to them. The final post-meeting task is scheduling the minutes you have just finished for confirmation at a future meeting. Reduce the amount of time you spend on writing, formatting and distributing your board meeting minutes with BoardPro.
FAQs
Will the minutes look different if another administrator takes them?
Nope! The great thing about BoardPro is that your minutes are automatically formatted for you, so no matter who takes them they will look professional and be easy to read.
What if I forget to confirm my minutes?
If you forget to confirm your minutes before progressing your meeting to the next stage, BoardPro will pop a reminder on your screen so that you never miss a step.
What happens if I need to make a change to my minutes?
You can edit your minutes in BoardPro any time until they are confirmed, at which point they will be locked in. If you have a small change to make when the minutes are being confirmed, you can confirm with written changes. If a bigger change needs to be made, you can edit directly in the minutes of your previous meeting.
I need to send the minutes to my chair for review first, can I do this?
Yes, certainly. You can send your minutes out as many times as you need, to whoever you need. BoardPro is flexible and is designed to work with you!
How do I know my minutes will be sent securely?
BoardPro never distributes your documents as attachments via email. Anytime a user receives a notice of minutes, they will click an encrypted link and be prompted to log into BoardPro to read their minutes. Rest assured your minutes are secure, and can only be accessed by users with a username and password setup.
Back to top
Create your first agenda, plan your meeting and send the board pack in minutes, not weeks!
Free for 30 days. No credit card required.