Book in for a live demo
In just half an hour, learn how BoardPro can streamline and elevate your board process, leaving you free to focus on key matters.
These live sessions are designed to give you an overview on how you can get the most out of BoardPro.
Booking times available in all time zones
Can't wait to see BoardPro?
Watch a 10 minute version instead, supported by live chat so that you can still ask questions.
You will see how to:

Create your meeting agenda
Build the board pack in a click
Take minutes and record actions and decisions during a meeting
Save valuable time on administrative tasks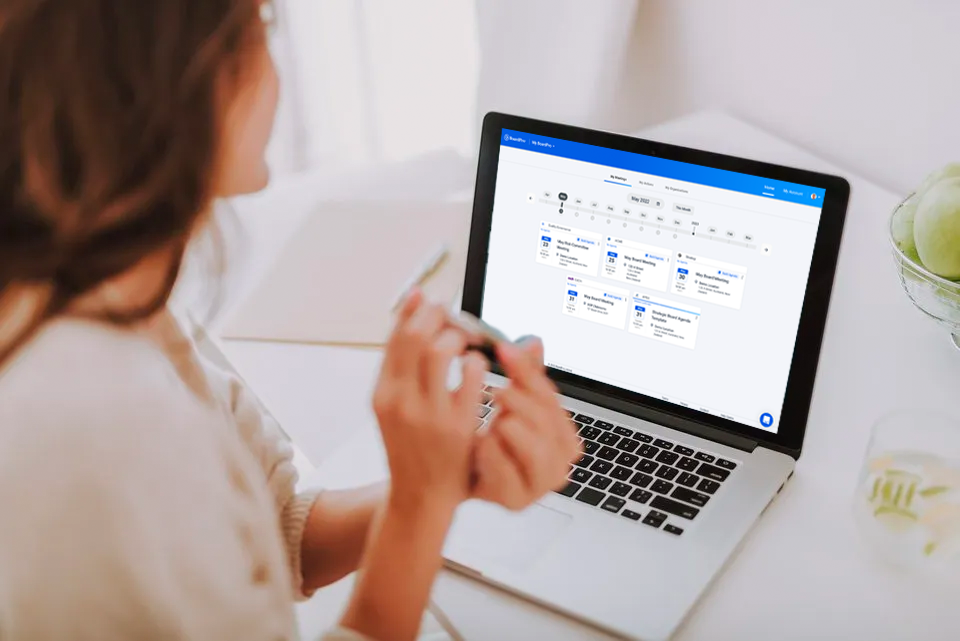 Try it now
Activate your free trial.
Free for 30 days. No credit card required.