Corporations have meetings but what about SMEs

4 min read
Oct 17, 2022 8:52:28 AM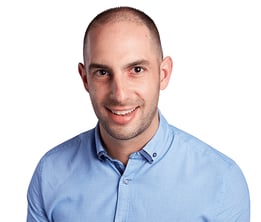 Today, BoardPro would like to introduce Mitch Hancock, a Director in Accounting at BlueRock. BlueRock is not just an entrepreneurial advisory firm; the company is also a community, previously ranked as the 4th Best Place to work in Australia. They function with a multidisciplinary approach to running and growing businesses as well as private wealth. The team has experience in guiding companies through professional services, including accounting, wealth advice, bookkeeping, law, finance, SMSF, insurance, digital, and anything strategic to grow and give meaning to businesses and their vision. BlueRock not only passionately guides its clients but also cares about its broader community and impact. Operating as a certified B corporation, they strive to have a positive impact on those around them.



Hancock has over a decade of experience in the field of professional services and business advisory. He is a skilled Chartered Accountant, a passionate leader and a small business expert who finds great joy in helping business owners achieve their goals. Furthermore, he finds great importance in providing strategic and measurable impacts on his clients' success and satisfaction. Hancock is also currently a Non Executive Director of Melbourne-based NFP, The Lost Dogs Home.

This makes Hancock the perfect candidate to answer our questions here at BoardPro. While it is common for large corporations to have Board and Board meetings, what about smaller to medium enterprises, aka. SMEs? Can Board meetings benefit smaller companies as well? Here is what Hancock had to say.

Q: Based on your experience, why do SMEs need to concern themselves with Boards?

A common challenge for SMEs is that despite having a passionate and dedicated team, they're often very close, sometimes even family members. They don't always know when to step away from running the business and invest time and resources into strategic planning and decision-making.

Larger corporations have formal Board structures with independent non-executive directors who don't have the same bias and emotion involved in the decision-making process.

For SMEs, a Board can help in lots of ways, but most importantly, a Board will help businesses manage rapid growth speed wobbles, deal with succession planning issues and identify new opportunities to avoid stagnation.

Q: Beyond meeting legal requirements, does good governance lead to better business outcomes?

For many SMEs, the directors are often the major shareholders as well. They can find it difficult to separate their roles and responsibilities, which can lead to the rules and guidelines through which they make important business decisions breaking down.

Good governance is all about good decision-making. For SMEs, understanding how decisions should be made and following appropriate processes is vital to creating accountability and transparency and giving confidence to those who work in, deal with, or invest in the business.

Q: At what stage should an SME introduce a Board?

An SME should introduce a Board if they've experienced significant growth and the business owners aren't sure about how to plan for the future, where to invest or what the business needs to focus on.

Q: Does an SME need a Board from the very start?

In most cases, an SME doesn't need a formal Board structure from the very start. If they require help navigating their business adventure, the support and advice of skilled accountants, specialist lawyers, and business finance experts will go a long way to helping them thrive.

Q: For new CEOs of SMEs who might not have as much experience navigating Boardroom dynamics, what tips do you have?

Board meetings can be incredibly valuable to SME owners, but they can also become a waste of time or, worse, a combative space for infighting and indecision. In our experience as an SME with a Board structure, these are our top tips for SME leaders new to the boardroom setting.
1. Planning is crucial.
Establish a regular cadence for the meetings, clarify each person's role in the meeting and set an agenda that gets distributed to Board members in advance. This way, there'll be no surprises when the meeting starts. Everyone knows what to expect and what's expected of them.
2. Keep the meeting on track.
If you're leading the meeting, don't be afraid to keep people on track if they talk too long or the discussion deviates from the agenda items. Irrelevant conversations can be "taken offline."
3. Don't go into "solutions mode."
A Board meeting shouldn't be a whiteBoard session where you solve problems. Stick to planning mode, gather reports and create a set of actions and takeaways, from which solutions will follow.

Include time for socialising and sharing of thoughts.
Don't jump straight into it. Allow time for people to catch up, chat and share pain points or wins. Make time for this in the agenda, then get stuck into the serious business.
4. Be open.
The boardroom doesn't have to be a closed-door space. Consider inviting key people in the business to present to the board. This could be the marketing manager presenting a campaign or a product manager showcasing a new product.
How BlueRock helps SMEs
BlueRock helps SMEs by introducing monthly meetings. Regardless of size, every business can benefit from a monthly meeting where expert advisors provide actionable insights for the betterment of the business. These experts may help by holding businesses accountable as they work towards goals and navigate opportunities and risks in the market, which, ultimately, can really help in both the short and long-term success of the business.

BlueRock has identified four pillars to business success where they can help businesses:

1. Financial reporting – where BlueRock accountants will produce intuitive, easy-to-read reports for business owners to easily understand their business performance.

2. Branding, sales and marketing – where BlueRock advisors help explore a company's sales model, pricing strategy, and market analytics.

3. People and culture – where BlueRock HR can advise on any gaps to support business growth. They may also advise on attracting and retaining talent.

4. Operations – where BlueRock provides tailored advice to innovate and improve operational processes through targeted workshops, analysing supply chain, reviewing organisation charts, planning for succession and lease negotiations.

If you are interested in learning more about BlueRock, check out the company's website here. Learn more and connect with Mitch Hancock here.