The BoardPro community's take on creating effective minutes

5 min read
Oct 17, 2022 9:50:55 AM
As we all know, minutes are an essential part of any Board meeting. And although they tend to get a bad rap for being unwieldy or time-consuming, minutes done right will not only streamline a company's Board meeting process and team dynamic but clarify the plans and goals of the organisation. Broadly, minutes serve as a written record of a meeting.

Although minutes serve as documentation of the contents of a meeting, they are crucially not a transcript of everything said. Instead, they help to distil and preserve all important and useful information covered by the Board members. They provide structure, record decisions and assigned tasks and act as a tangible measure of progress, both on smaller projects and the organisation's long-term goals. In addition, minutes serve as a valuable record of the history of the Board's discussions and an important reference for future decisions and actions. In this capacity, they also offer legal protection for organisations from auditors and courts as they are considered official records of the actions of the Board.

At BoardPro, we were interested in how our community navigates creating effective minutes. To answer some of our questions, we were able to survey a variety of our community members, ranging from CEOs to C-level executives and Board secretaries across a range of commercial and NFP entities. Below, our respondents share with us their tips and tricks for creating excellent minutes and avoiding the pitfalls of ineffective minute-taking.
What is the best way to record minutes?
Abdulrazak Adeshola Yusuf PhD, the managing director and CEO at Allstream Energy Solutions Limited, recommends handwriting minutes, as does Andrew Jardine, the Board secretary and admin of the Governance Guys and Darryl Edwards, the lead governance consultant for Boardroom Governance.
Meanwhile,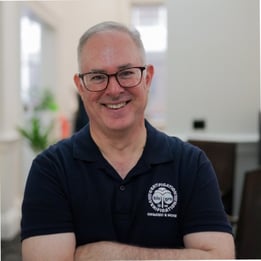 Donald Nordeng, CEO of the NFP BioGro New Zealand, says, "We hire a professional to take minutes." He claims this as his top tip when it comes to creating effective minutes because then, "the CEO and directors can focus on the meeting, not on the minutes."

Renae Peta Long, state manager and company secretary for the NFP Crime Stoppers QLD, swears by Microsoft Word when it comes to an efficient way to record her Board's minutes. This also holds true for Melissa Humphries, Board secretary and admin of WestVic Dairies.

When it comes to tools that can assist in minute-taking, Jardine recommends "having a second person record the minutiae of the conversation while you focus on themes … if resources permit." Nordeng uses a similar strategy of dual recording, employing a recording of the meeting "so a minute taker can report back," which lessens the stress at the moment that the minute-taker might miss something. Humphries emphasises the importance of having all her tools on hand, including a calculator and calendar for figuring out impromptu logistics. She reminds us of one key move, "constantly save your document."
Do you have any great tips for writing your board minutes?
The name of the game is focus and efficiency when it comes to writing great minutes for your Board meetings. Both Yusuf and Long highlight the need to keep minutes factual and succinct, centring on only the key discussion points of the meeting. Humphries suggests taking minutes in point form to keep up with the pace of the meeting whilst getting everything important recorded.

It can be useful to develop a minute-making strategy you can follow in meetings. In terms of balancing the urge to record every single word said in a meeting with the need for clear communication, Jardine offers some wise advice. "When you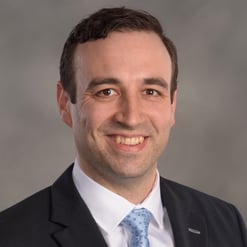 prepare minutes, remember that your goal is not to provide a transcript of the conversation but instead to clearly document what decisions were made and the overall summary of the conversation that led to a particular decision. During a meeting, write as many notes as you like but then ask yourself, 'what were the key moments or questions in the conversation and what was the final decision or outcome?"

It is also helpful to "prepare a Draft outline after the papers have been distributed and before the meeting," says Edwards. "Always prepare minutes within 24 hours after the meeting. This ensures that the content is still fresh in your mind when you are consolidating your minutes and keeps the Board members promptly informed."
What should you never do when taking minutes?
Yusuf, Nordeng and Jardine all stress the importance of avoiding recording your Board meeting minutes verbatim. Another key aspect of minute taking is to "avoid assigning particular comments to individuals, unless they request you to do so," says Jardine. Edwards emphasises this point, saying that "the Board is a team who must make effective decisions together." Therefore, he believes that minutes should never "call out a single Board member," which could result in victimising or villainising one individual and prove counterproductive to establishing team ethos.
What are the most essential components of meeting minutes?
"Your minutes should complement the meeting's agenda. The agenda should be the framework for your minutes. In some ways the agenda provides the outline for the minutes and the minutes provide the evidence that not only was the agenda followed but the key outcomes for the meeting were met," says Jardine.

As well as addressing current issues and any actionable items on the agenda, for Yusuf, it's important that minutes involve following up on matters from previous meetings. This includes any updates for ongoing projects and progress reports on previously addressed issues. Meetings can be a valuable record of past discussions, and this aspect of them is particularly helpful here.

Nordeng stresses that it is essential "that decisions, questions, answers and actions are clearly recorded for future reference." This ensures that the team is on the same page, as well as provides a reference for future questions or audits. In terms of structuring minutes during a Board meeting, Edwards recommends including three central items:
The key points of discussion;
The broad reasons for the decision;
Any significant issues raised with management by directors and the responses received or action promised.
For Humphries, as well as recording key points, decisions and issues in the minutes, it is also important to note any conflicts of interest, as well as who is in attendance and who was unable to make the meeting. These practicalities could prove integral to the Board's integrity if a matter were to arise in the future, so it is important to have everything factually on record.

"Following the agenda and allowing everyone to speak and ask thought provoking questions," says Long, is also essential for both the minutes and the smooth functioning of the Board. Making sure that everyone feels that they have had an opportunity to speak, as well as to be truly heard by the other Board members, will enhance the feeling of camaraderie amongst team members and aid in the overall success of the organisation.
The BoardPro community questionnaire
The BoardPro community hosts over 20,000 business leaders, senior executives and executive support staff, all in search of ways to streamline Board meetings as well as elevate management, operations, communication and everything in between. We conduct short questionnaires to shed light on the varying ways our members approach a theme, area or challenge within organisations they are involved in.

The mentioned survey participants in this study are as follows:

Allstream Energy Solutions Limited managing director and CEO Abdulrazak Adeshola Yusuf
The Governance Guys Board Secretary and Administrator Andrew Jardine
BioGro New Zealand CEO Donald Nordeng
Boardroom Governance Lead Governance Consultant Darryl Edwards
WestVic Dairies Board Secretary and Admin Melissa Humphries
Download our free guide and minutes template