What is it and how can it help?
Looking for a way to upgrade your Board? Tired of traditional modes of operation, but don't know where to start?
Board management software is here to help. Otherwise known as Board portals, these online tools are known to revitalise Boards, improving output and efficiency.
Board management software helps to make meetings more efficient and reduces the amount of time spent on administrative tasks. This allows you to prioritise important board or committee matters. The software is adaptable to meet the unique needs of your organisation and encourages active decision-making among board members, ultimately helping your organisation thrive.
Many Boards struggle with the practicalities of day-to-day operations. If this rings true, trust us when we say, you are not alone! Not only are you not alone, but you're also in luck, because running a Board doesn't have to be this difficult: Board portals offer the solution, giving you back your time, capacity and inspiration.
If you do not know where to start when it comes to portal software, you are in the right place. We will break down the need-to-know information about Board portals so that you and the organisation can begin to reap the benefits.
The basics
Board management software provides a secure environment in which you can centrally store Board documents, schedule meetings and so muchmore. The portals are adaptable, with tools to support the taking of meeting minutes, pre-meeting prep such as Board pack reviews and post-meeting document approval.
Embracing the digitisation of your Board can improve the efficiency of your team. It also allows for increased collaboration between peers, as Board members can access documents from anywhere in the world whenever they need them. Plus, the software eliminates security concerns over unsafe file-sharing methods such as email through built-in advanced cyber protection.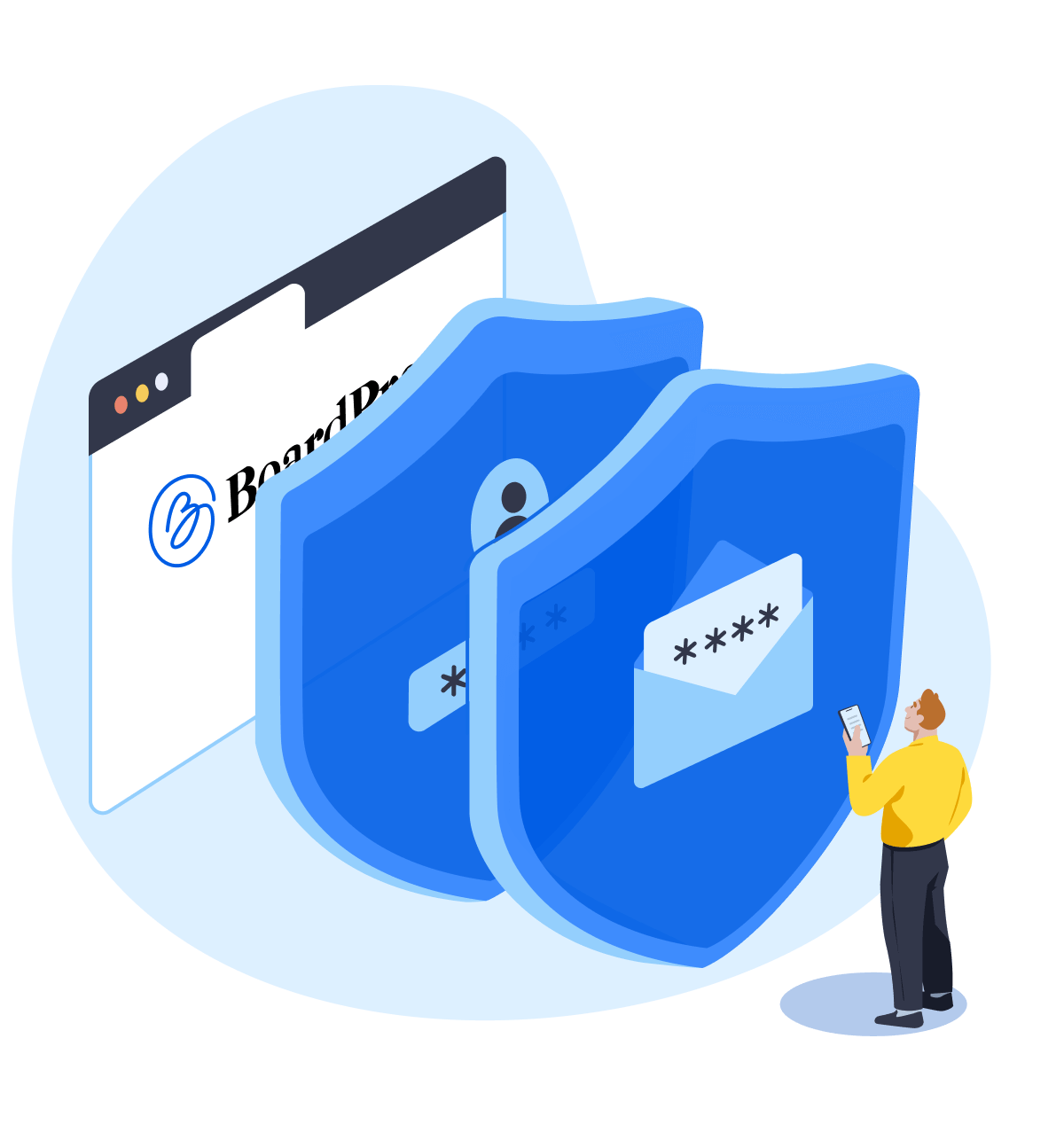 By definition, Board portals must be user-friendly and easy for beginners to get the hang of. An intuitive UI (user interface) is essential so that your team can hit the ground running. Many companies may be hesitant to bring Board portal software on Board over fears that they will waste time training members on the new system. Because of this, user ease and clear navigation are critical to Board management software design.
Whether Board members are creating a Board pack or voting on topics of meeting agendas in a meeting, they are supported by user-first technology. Board management solutions should feel familiar and guide their users towards success, aiding in their integration into the workplace.
Organisations of all sizes can benefit from Board portal software due to its adaptable nature. Board portal technology offers support in areas such as budget approval, strategy, management and report distribution. As such, portal technology offers benefits regardless of the nature of the Board.
Additionally, portal software offers unique solutions for non-universal tasks, meaning that Boards with different requirements and additional duties will also find support in these lesser-used areas.
For example, Not for profit (NFP) Boards require additional support in fundraising and time management. Many NFP Board members often serve on multiple Boards, so for them, organisation is a top priority when it comes to portal technology. This can take the form of transparent record-keeping, helping NFPs attract new donors, or might resemble secure document storage for tracking fundraising success. Board software can save NFPs money in the long run by cutting down on supply use, travel time and time wasted on administrative tasks.
Private Boards also stand to benefit from Board portal technology. Board software can help private Boards set themselves apart from competitors through clear, effective support for Board functions and outstanding organisational security.
Collaborating in real-time helps Board members stay on top of tasks and move towards shared goals. These aspects support private Boards in key decision-making work that shapes the future structure of their companies. Portal technology can also aid public Boards, ensuring that they meet their strict government regulations. Boards of publicly traded businesses face the highest fiduciary obligations, so it is especially important for them to maintain high levels of security and compliance. Board software promotes best practices that help keep data – and Boards – safe.
An added benefit is the automatic record keeping and version and access control for confidential documents, meaning that Boards always have proof of their track record in the event of questioning.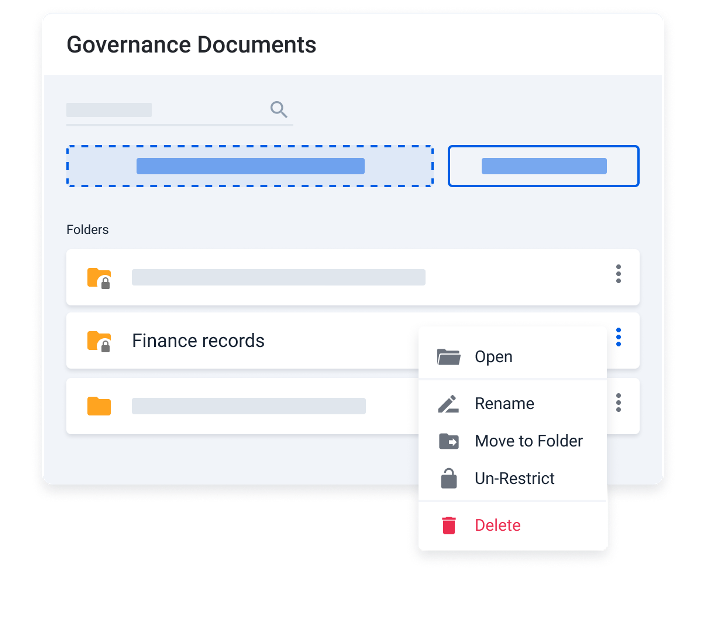 What features to look for?
Our team have put together some key features to look for when considering Board portal software. These include:
Security features, such as multi-factor authentication and stringent employee protocols on all levels
An intuitive user interface, so that your team wastes no time learning the new technology
Mobile solutions so that Board members can work anywhere, anytime, with access to shared documents on all authorised devices
Customer support, ideally 24/7, so that your team knows they can count on solutions when decisions are on the line
You should also keep an eye on what other people are saying about your chosen software. Customer reviews can undoubtedly be a valuable resource when it comes to choosing the best technology on the market.
Now, if cost is a concern, trust us when we say the benefits far outweigh the costs. On top of this, the exact price of portal technology for your company will depend on your business needs and team preferences, including accounts and feature demands. There is a wide range of price options available, with something to suit every Board's budget. Be sure to factor in long-term costs, not only in terms of what Board software might save you but about the price of add-ons or future changes to your software package.
If you are still hesitant and unsure, look at the following:
The current challenges facing your Board and the solutions offered by the technology
Company processes that take the most time and possible automations
Costs spent on physical creation and distribution of items such as Board packs
Time spent on administrative tasks versus goal-oriented work
Prioritise software that addresses the unique needs of your business. This will bring the greatest value to your technological transformation and best support your team. Consult with other Board members so that everyone feels involved in the decision-making process and comfortable with the solution. If necessary, consider a trial period to determine if the software is right for your team.
How BoardPro can help
BoardPro offers a board software solution to suit your organisation's particular needs. With a focus on customer-first technology and company satisfaction, BoardPro offers reliable support and user-friendly interfaces that help your team easily incorporate their new portal software into their Board routines. Emphasising security and collaborative ease between team members, BoardPro's Board management software helps you streamline your process, eliminate administrative time sinks, and achieve your Boardroom goals.
With a focus on increased security, productivity and useability, Board portals are here to help your team transition from the overwhelming stress of the past into organised company growth. Supporting long-term potential and enabling your Board to do its very best, Board management software paves your organisation's way into its future.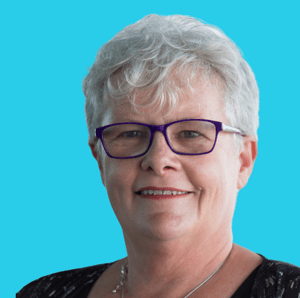 "I've been using BoardPro for many years. It's such an accessible tool for organisations to bring their governance all into one platform, with great records, and easy to use for all but the most technology-resistance directors (a dying breed, I hope). Most of the companies I work with don't have the luxury of having an in-house Company Secretary, so the administrative tasks around running the Board fall to a part-timer or sometimes to the Board chair themselves. With BoardPro, it's all just so much easier," explains Debra Hall, an independent director, mentor and angel investor.
Schedule a demo with our team today and begin to experience a whole new way of meeting.