BoardPro clients and their thoughts on everything board packs
9 min read
Sep 22, 2022 2:39:35 PM
What are board packs really?
A Board pack is a compilation of vital documents that directors need to guide their upcoming board meeting. The pack contains papers concerning the organisation's financials, strategic planning and any other significant updates since the previous meeting. It also includes the meeting agenda, the minutes from the last meeting, the CEO report and any information related to board correspondence.
At BoardPro, we wanted to know more about how organisations view and optimise their board packs. This blog contains a sample of some of the responses we received from our clients. All respondents come from different walks of the business world, from board members to C-level executives, in both commercial and nonprofit entities.
Why is a board pack so important?
As mentioned above, success and cohesion in the boardroom can depend on the effectiveness of its Board meetings and, with that, the quality of its Board packs. Therefore, seeing the company's current position, their progress, and the challenges it has encountered is a crucial component of building a transparent and robust culture among board members, the CEO and the organisation.
However, when board packs are convoluted, wordy and difficult to understand, it adds tension and ambiguity to the situation, which places strain on the Board members and the group dynamic. This ultimately trickles down to every level of the organisation. While this may sound obvious, sub-optimal boards and board operations are widespread in the profit and not-for-profit world.
Citing examples of a poorly performing board, according to Harvard Business Review (HBR), one major incident that has been used in multiple academic case studies is the Tyco corporate scandal in 2002. Tyco suffered a string of incredibly public miscommunications stemming from within the organisation. HBR writer and Yale School of Management's ​​Jeffrey A. Sonnenfeld explained that "Seemingly every single public statement by the company's senior management has been contradicted by subsequent statements. For example, in January 2002, then CEO Dennis Kozlowski announced a plan to split the company into four pieces, only to reverse that plan a few months later. On a single day, senior managers announced first that a financial unit would be IPO'ed, next that it would be sold to an investment house, and finally that neither would occur."
Granted, Tyco's Board hiccups represent an extreme example. Still, the themes and dynamics seen in that example, such as miscommunication, can often be observed in many other Boards that exist today.
On top of this, organisations today face intense and unprecedented challenges that require all levels of business to work together to survive. Supply chain woes, the pandemic, geopolitical tensions, mounting recession calls – the need for aligned understanding and strategy in order to avoid missteps are at an all-time high. And that all begins with suitable material to form the basis and foundation for a constructive discussion.
Why do board packs often fall short?
As mentioned in our previous findings, board packs fall short for several reasons. However, the top reasons include
Length: More often than not, these board packs include more information, data and material to be reviewed and digested by the board than possible. It is important to place a greater emphasis on clarity. Individuals compiling and preparing board packs should always be intentional about what is included in the pack.
Unrequired content: This common shortfall with board packs seen today is related to the point above in the sense that, more often than not, the content within board packs has more detail than is actually required about the company. Or it contains information that is beyond the board's control, such as backward-looking and reflective content. This takes the spotlight away from the matters within the board packs that should warrant more space and attention from everyone in the group. It also leads to time being wasted.
Forward looking papers
When we asked our community what they did in order to keep their Board forward-looking, there was a multitude of responses and suggestions.
Krystal Carew, administrator and Board secretary at IBN Group, suggests breaking the contents down into three main parts:
For decision;
For discussion;
For information.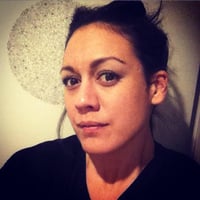 "Decisions come first early in the day to ensure we are getting the critical items out of the way early with resolutions and actions," she explains. 'For discussion' is normally "the longest part of the day, focusing on what is coming up, what direction we are going, and for the operations team to make inquiries and recommendations prior to the next meeting". 'For information' is supplementary, and if time allows going through each item, we will." However, Carew clarifies that "this part is only for the information and additional knowledge of the Board members, with no discussion or decision required".
The general consensus among respondents was to include forward-thinking topics and integrate a forward-thinking attitude into the Board pack. Luckily, BoardPro offers a 'best practise agenda template' that allow for Boardrooms to focus on top-minded issues, as well as issues that need to be discussed.
And for Shannon Roche, President and CEO of Yoga Alliance, a non profit entity,
How long should board packs be?
According to research, the average board pack today is around 250-300 pages long, yet board directors only spend around three to four hours reading their packs, which suggests they are not getting through all of the information. For this reason, it is important to keep board packs succinct and to the point.
According to our community, the length of their board packs varies. Some organisations have packs under 100 pages, while others have packs between 150 and 250. Furthermore, it takes them anywhere between 24 hours to over 48 hours to prepare their packs, suggesting that our community already have Board packs with a number of pages beneath the average length. With this, we asked our community how they focus their board papers to a readable size.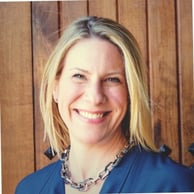 "We are diligent about using the consent agenda for any and all appropriate updates and send that as a separate document. That way, Board members know that anything in the board pack is more detailed information that they need to direct some focus towards," says Yoga Alliance's Roche. "We also use cover memos for every set of materials in the Board pack. These summarise, in a page or less, what is in the materials that follow and what the Board member is being asked to do with the information. I've found that the final materials come to be much shorter and more succinct once the team member has gone through this summary exercise."
Most recommendations are to keep the Board packs succinct and include only information that is absolutely necessary for the Board meetings. Vivienne Scott, managing director and Board member of HS govern, recommends sending any additional materials for reading by email and allowing for optional reading.
Bowman also echoes this sentiment, stating that "The most common mistake is assuming that quantity of information is paramount. This stems from the belief of both Directors and Staff that the Board needs to know everything because Directors are responsible for everything".
How do you shape your board packs to give enough focus and context?
One of the most common issues arising from Board packs today is a lack of clarity, which often leads directors to wonder, "Why is this in front of me, and why does it matter to the Board?" With that, we asked our community how they shape their Board packs to give enough focus and context to their Boards. They responded with an array of different techniques.
"Experience comes to play here," says Abdulrazak Adeshola Yusuf, the Managing Director and CEO at Allstream Energy Solutions Limited.
Many of our users also recommended carefully structuring the board papers, with IBN's Carew suggesting including at the top of each section a "summary", "purpose", "recommendations", "anticipated outcomes", and "authorisation."
This technique is further backed by Amber Belindo from HSSO org, who states that"
About the BoardPro community questionnaire
The BoardPro community hosts over 20,000 business leaders, senior executives and executive support staff, all in search of ways to streamline board meetings as well as elevate management, operations, communication and everything in between. We conduct short questionnaires from time-to-time to shed light on the varying ways our members approach a theme, area or challenge within organisations they are involved in. We then share their insights vicariously with our wider audience.
BoardPro would like to thank the following people for their contribution across our two feature articles this month:
---