Introducing Anna Fitzgibbon from Breakthrough Accounting
5 min read
Mar 8, 2023 10:58:26 AM
Breakthrough Accounting is a company offering personalised service with a big vision. They focus on accounting and financing, shouldering the daily heavy lifting for clients so that companies can focus on their core passions and not get bogged down in the mundanities of money matters.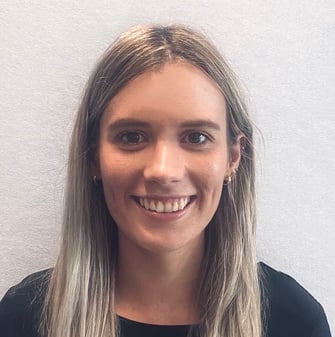 The company is committed to making a difference, both in their local communities and vicariously through their clients in communities around the globe. Their specialist financial services help companies grow and reach their full potential, spending less time on tasks that are not part of one's "core business functions." Their expertise encompasses "accounting, board support, compliance and governance, and corporate secretarial services," and their enthusiastic, genuine team is ready to help organisations reach new levels of enlightenment.
We sat down with Breakthrough's Corporate Governance Officer, Anna Fitzgibbon, to learn more about what makes Breakthrough tick. We spoke about all things client experience as well as the challenges and triumphs of navigating accounting in a governance space.
Can you give us the background on Breakthrough?
We are an accounting and corporate governance firm that specialises in providing not-for-profit organisations with a complete accounting and corporate governance solution. We believe that by supporting organisations to achieve breakthrough, their communities will also see Breakthrough. We want to be a part of contributing to a world that values, empowers, and gives back to its community. Our true passion is to make a difference in the world — accounting and finances are just what we're really good at.
Why partner with Breakthrough?
In partnering with our team of industry-leading accountants, payroll officers, and corporate governance specialists, you will be able to focus on your core-business functions and your purpose for your not-for-profit.
What challenges do you frequently see for companies with traditional accounting services? At what point do companies turn to Breakthrough?
Whilst traditional accounting services set the stage and standard of our industry, sometimes, not-for-profit companies may find themselves struggling to align their goals with the usual accounting model. When they're in need of a fresh start, Breakthrough can help build on the hard work of predecessors in the industry and provide a new perspective.
Some of the challenges that companies working with a traditional accounting model bring to us include:
Traditional accounting services are often internal teams

High costs of accounting systems and software

Lack of automation of workflows

Inefficiencies of traditional approaches

Audit and fraud risks not being managed/addressed

Large amounts of funding and focus are being redirected to administrative functions
Unlike for-profit businesses that rely on profitability, non-profits focus on different goals, like providing services to their community—because of this, accounting for a not-for-profit organisation requires different skills. Not-for-profit accounting specialists need to be able to align your core purpose with funding contracts and guidelines, enabling you to use funding where it is most needed.
Please discuss your approach to these challenges; what specialist services do you provide and how do these reconfigure accounting for your clients? How does Breakthrough achieve breakthrough?
At Breakthrough, we have an experienced team of not-for-profit accountants that work collaboratively to ensure you have a high-level service at minimal prices.
Our services are fixed-fee and all-inclusive; there will never be extra invoices for additional hours worked.
Our tech stack enables us to automate workflows and ensure data is entered accurately and efficiently. Our tech stack is available to all clients at no additional fee.
We are an innovative firm, and we realise the importance of value add services such as customising reporting to reflect your KPIs and strategic direction, building real-time dashboards which enable you to make informed decisions on the go, and building workflows that capture financial controls (e.g. your delegation policy).
Breakthrough is very experienced in not-for-profit accounting with expert knowledge in Managing Donations and Tax-Deductible Receipts, Record and Acquitting of Programs, Managing Grant Funding, and Annual Reporting obligations with various Regulatory Bodies.
Our Governance and Compliance team supports you, your management team, and your Board in meeting all regulatory reporting requirements. Breakthrough acknowledges the interconnectivity between financial information and Government reporting, and has a designated team to ensure all deadlines are met.
Why work with us?
Breakthrough cashflow: A full virtual CFO offering led by our experienced accountants, which includes a full monthly reporting package
Breakthrough reporting: Meet various regulatory reporting requirements and deadlines (i.e. ATO, ASIC, ACNC etc.), by providing you with full accounting and corporate secretarial support
Breakthrough finance inefficiency: Allow you to focus on your core activities and purpose by taking care of your non-core functions
Breakthrough clarity: Reduce the lack of poor-quality information and make smarter decisions with high-quality reporting and Board Meeting/AGM assistance where required
How do you monitor how effective your services are? Are there some services that are consistently more effective than others in giving clients back their time?
At Breakthrough, our core purpose is ensuring that our clients achieve breakthrough in their finances to further their impact in their communities. With this in mind, we monitor and evaluate our "success" based on the success of our clients in achieving their core business functions.
In the past 12 months, we have seen growth in our corporate governance service offering. In recognising the complex nature of corporate governance, we have continued to grow this area of Breakthrough and provide greater support to clients at all stages of their company lifespan. In providing support in regulatory reporting, board governance, and other corporate governance services, we have seen our clients' key management personnel have more time to focus on the business operations and achieving their goals.
How is Breakthrough giving back to the community and inspiring/enabling their clients to do the same?
At Breakthrough Accounting, we believe that by supporting organisations to achieve breakthrough, their communities will also see breakthrough. That is why a key focus of our business is the not-for-profit and charity sector, as we want to be a part of contributing to a world that values, empowers, and gives back to its community. We believe that by assisting organisations with services that are not part of their core-activity functions, they will have more capacity to focus on their purpose and in turn, community.
Please elaborate on how BoardPro has added value to your organisation.
Many NFPs have limited funding that usually does not cover corporate governance services. At Breakthrough, in recognising the complex nature of Board and Corporate Governance Services, we support our clients in managing these functions.
BoardPro has allowed us to provide these services for a greater number of clients and manage the clients' board documents and processes within one, easy-to-use software. BoardPro has streamlined our services and workflows, allowing us to achieve efficiency in this space. It has streamlined the process of managing actions, facilitating voting, and maintaining board governance documents.
Moreover, the cloud-based software has ensured confidential information is secure and is no longer being sent over unsecured platforms like emails.
Most importantly, our clients find BoardPro easy to navigate and intuitive.
---