"The power of BoardPro is its simplicity"
5 min read
Nov 22, 2022 10:49:49 AM
Recently, BoardPro sat down with Lucas Patchett OAM, executive director, CEO and co-founder of Orange Sky Australia. Patchett co-founded Orange Sky with Nicholas Marchesi in 2014 when the two built the first van themselves.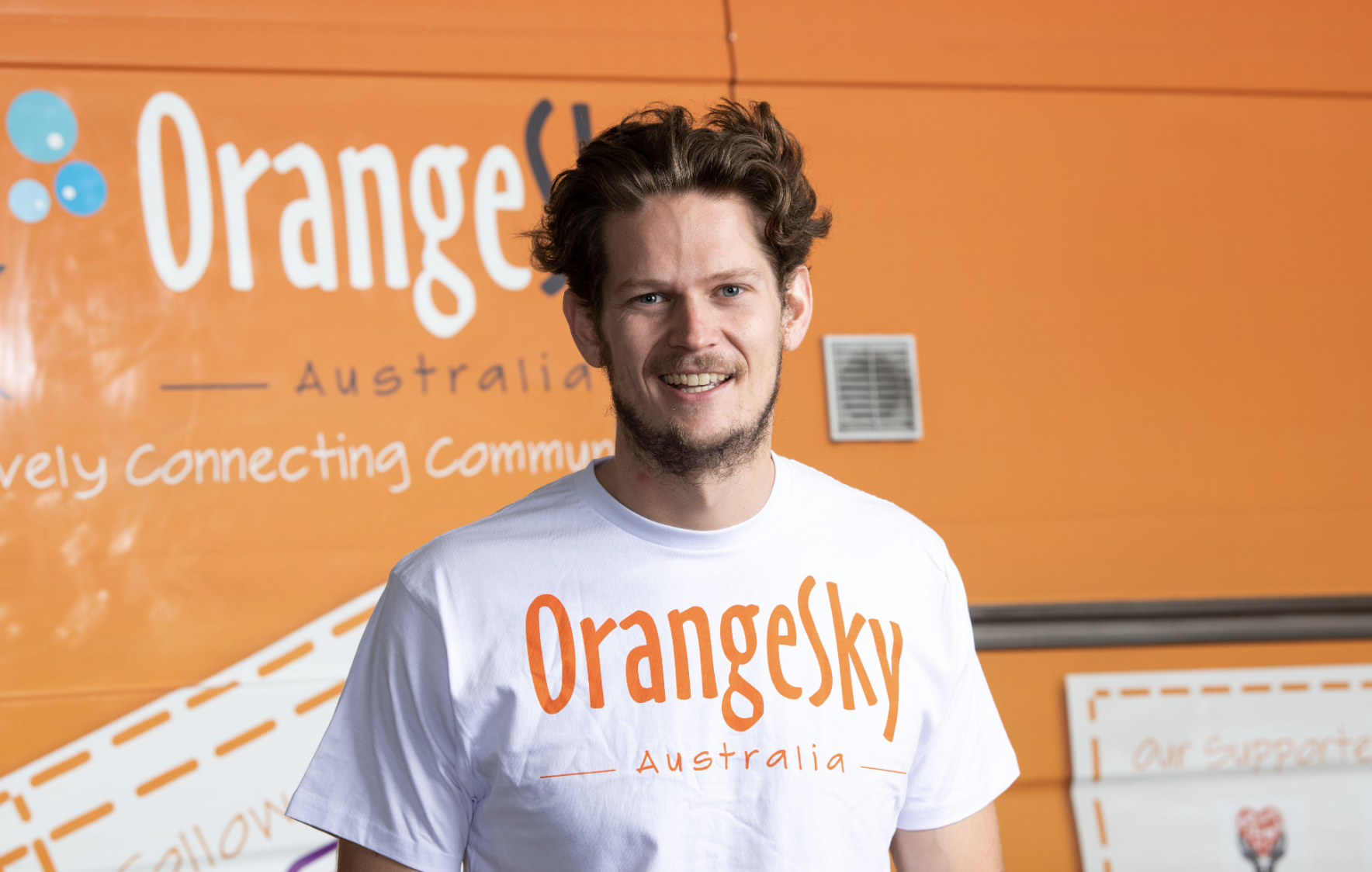 Inspired by their work in a food van for people experiencing homelessness in high school, Patchett and Marchesi recognised a gap in the services provided to those doing it tough: laundry. They founded Orange Sky to fill this gap, building a free mobile laundry van to expand access to laundry and hygiene services, helping people experiencing homeless maintain their dignity, health but most importantly have a place to positively connect. Orange Sky has since expanded to offer services across Australia and New Zealand, helping to foster community and connection.

In addition to laundry services, Orange Sky also provides mobile showers. They hope to bridge the disconnect and neglect of the houseless population, creating a safe and supportive environment where people can access the services they need. To date, Orange Sky has completed more than 2.5 million kilograms of washing, provided more than 26,000 warm showers, and fostered over 380,000 hours of genuine and non-judgemental conversation.

A recipient of the 2016 Young Australian of the Year and an Order of Australia Medal in 2020, Patchett is passionate and instrumental in the delivery of the strategic vision of Orange Sky. Having been with the company since its inception, he is foundational to its inclusive culture and empathetic environment. He spoke with us about Orange Sky's use of BoardPro technology and how implementing this tool has helped take his company further in its journey toward its 2025 goal of positively connecting 40,000 people.

Q: What was it like before you had BoardPro?
Life was pretty hectic before BoardPro. We spent our time emailing various documents to our board members, and none of this was coordinated very well. It was not a great user experience for anyone.

Q: What problem(s) were you trying to solve with BoardPro?
As a CEO, I was keen to get all our board documents out to directors in a consistent way that was able to be accessed by any device. I was also keen to move away from email and not share sensitive information across this channel.

Q: Where did you start your search?
We brought on a new chair in 2019, and he suggested we look at board software for the business and the board. He was a user of a product called Diligent, so this is where we started. We ran a quick search on Google and decided to look at a couple of other options and BoardPro ticked all the boxes.

Q: What made BoardPro stand out from other options?
The functionality of BoardPro ticked all our boxes. Our experience with your support team via chat was superb. We were able to get answers to our many questions in such a short time. We were very impressed.

Q: What sold you on BoardPro?
We were super impressed by the speed of your responses. We were also keen to use a local provider and not to be seen as simply a customer number.

Q: What have you been able to achieve since using BoardPro?
The transparency and clarity of decision-making were made possible with BoardPro. Now, any director or senior executive can see what the organisation is discussing and can look at our future plans. It just makes my life as CEO so much more impactful, knowing that we have a solid process that enables transparency across Orange Sky. This is one of my core values and how I think Orange Sky should be run.

When new directors join our board, they can quickly come up to speed at the click of a mouse. With BoardPro, meeting agendas, board packs, and minutes are available in one place. "The beauty of BoardPro is its simplicity." "It's the one stop shop for all things related to board meetings and my senior execs" and "enables a low touch and high impact experience."

Q: What has exceeded your expectations since working with us?
In our interactions with BoardPro, I have been blown away by the support from the team. I believe that software should be something working in the background that you almost don't notice when it's working well. From time to time, when issues arise, it's important to know your team is there in a flash when we need assistance. "BoardPro certainly does what it says on the box" and keeps getting better over time.

Q: What about our business surprised you the most?
It was super cool to hear that you were a provider from this part of the world. We were keen to support an organisation that was local in New Zealand and Australia and not a part of a massive organisation . The other thing we were surprised by was the level of response from your support team. In mere minutes you are always there to attend to our needs, not that we need much support these days.

Q: What would you tell someone who's considering using BoardPro?
BoardPro is so easy, "It really does what it says on the box." It's affordable and saves a lot of time for me as CEO, being the pivot point between the board and the organisation.

Q: If there's one word you could use to describe your experience with us, what would it be and why?
SIMPLE. The power of BoardPro is its simplicity.

Q: What was one unexpected benefit you experienced from using BoardPro?
It really enabled me to impart my values to the board and the team is that of openness and transparency. With BoardPro, you can rest in the knowledge that your information is secure but also available for the board and executives when they need it, where they need it.

BoardPro has also enabled us to grow adding new directors and committees to our account with ease. BoardPro has enabled us to scale our governance system and processes effectively.

Q: If you had to choose one, what would be your favourite feature of BoardPro? How has it made your life easier?
The fact that you can easily and quickly pull together your board pack in a consistent look and feel every single time. BoardPro forces you to look at the key priorities of your meeting and sense-check each agenda topic with time on the topic enabling you to keep track of your overall meeting objectives and timelines.

Q: On a scale of one to ten, how likely are you to recommend BoardPro to others?
From my experience and from the feedback of the board and executives, I would rate BoardPro a 9 or 10 out of 10, so almost perfect! It's simple, it works, your team works, and it does what it promises.

Q: What's one story of success that wouldn't have been possible without BoardPro?
The consistency of quality delivered board packs would be the greatest success that would not have been possible without BoardPro. I know now that with BoardPro, I can deliver my board-related information wherever I am to each director in a timely manner, without the need to hand-collate and post board packs and document attachments.

Our new organisational rhythm would not have been possible without BoardPro.

Q: Is there anything else that you would like to comment on or say about BoardPro?
From my experience and that of my team, BoardPro has been super easy to engage with every step of the way.