Join 2,000+ boards in 26 countries who support good governance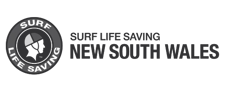 Watch the demo
Board management software overview
Watch how BoardPro makes governance easy by streamlining and automating board processes.
Create your first agenda, plan your meeting and send the board pack in minutes, not weeks!
Free for 30 days. No credit card required.
Discover BoardPro
Effortless governance across the board
#1 Easiest to use board management software
What BoardPro customers say on G2
"We use BoardPro for all our meetings and not only is it easy for us, it's proven to be easy to navigate with our not so tech savvy members as well! It's organized, it looks amazing when auditors need to confirm our minutes, and it's just THAT useful. All around amazing!"
"This is an excellent board tool. Mobility, no paper, ease of navigation, brilliant note options. The ability to quickly find previous papers and minutes is also very helpful for accountability."
"BoardPro has proven itself indispensable. The structured approach makes it easy to compile agendas and Board packs and then use this same structure for creating well-organised minutes. Being able to search for previous decisions and minutes, as well as easily keep tabs on actions is fantastic. The reminders that BoardPro sends out keep everyone on task, without the Board Secretary needing to be too involved."
Staying at the top of your professional game! In the past, preparations for Board meetings were a nightmare as there were always literally mountains of paperwork to prepare, photocopy and share with Board members. This was such a tedious task, not to mention not great for the environment. Now, with BoardPro, all meeting documents are virtual and there is no longer any need for photocopying and wasting so much paper. This has cut our meeting cost down significantly.
Completely changed our board meetings! The software drastically improves organization of documents and communication before and after meetings. It gives us a central place for recording and reviewing minutes. We use the action items feature extensively, which automates everything so nothing slips through the cracks. The technical support is impressive.
Discover BoardPro
All the power you need at an affordable price
Good governance is for everyone. Not just big companies.
BoardPro delivers time back to the organisation, which means we can spend more time saving lives.
Steven Pearce
CEO, Surf Lifesaving NSW, Australia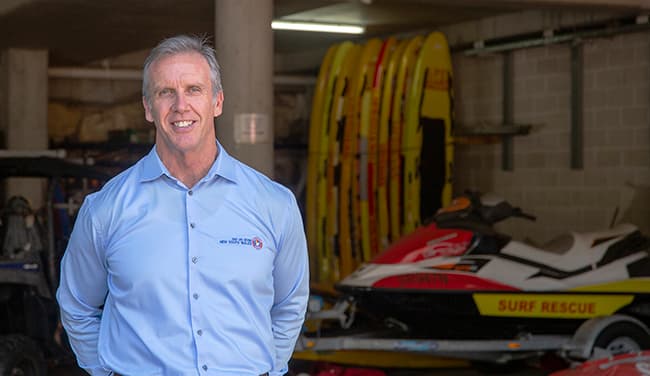 Protect your confidential information.
Emailing board documents or printing board packs can be high risk and lacks the security that these documents need.
Level up your security with BoardPro. You'll have peace of mind that your data is stored securely in the cloud, with security features like encryption and login authentication protecting your information.
Related articles
Fresh new thinking
Keep up to date with what's new in governance, and learn about upcoming events and products
Frequently Asked Questions
Why choose BoardPro over other board software options?
Productivity - BoardPro has an easy to use workflow that takes you through the entire meeting cycle, focusing on reducing manual work and increasing efficiency.
‍
Smart - Software that is built with smart automation processes so that we do the 'heavy lifting' for you and cut out half the work
‍
Accessible - Board software and good governance should be available to all, so you will find affordable prices with SMEs, Small-Medium Caps, and Nonprofits in mind to keep this software accessible to all.
How much time can I save putting together board packs?
Typically you can save up to 50% administrative time compiling your meeting papers and other tasks.

A great case study from a BoardPro customer saw them reduce 2-3 days of work to 2-3 hours!

Additionally, cut out the time it takes to search through email and shared folders looking for documents, with everything kept in a central, easy-to-search portal.
BoardPro is hosted on Microsoft Azure, located within enterprise-grade Australasian datacentres that employ robust physical security controls. BoardPro maintains multiple geographically separated data replicas and hosting environments to minimise the risk of data loss or outage.

All data that goes between you and BoardPro is encrypted using industry-standard TLS, protecting your governance data end to end with SHA-256-bit encryption both in transit and at rest.
You're never on your own with BoardPro, with support just a click away on the 'chat' feature. Available around the clock, with an average response time of 1:07 minutes. No chat bots here, just real people ready to help.

Along with day-to-day chat support, you can also find weekly live training held online to help you and your board learn how to use BoardPro to the best of your ability.
What does my subscription include?
The pricing in BoardPro is structured to be simple, that's it! Your subscription is based on:
Your subscription comes with:
Unlimited people and administrators

Unlimited meetings and data storage

Access from any device, anytime via the web-app

Regular feature releases
Where can I learn more about Governance?
BoardPro is committed to making Good Governance accessible to all. This is in the form of building world class board software and producing accessible, easy to understand content. Level up your board and Governance expertise by exploring our resource centre. Here's a selection of articles to get started:
Try it now
Activate your free trial.
Free for 30 days. No credit card required.