Board meeting minutes - 7 key factors for success
9 min read
Nov 22, 2022 8:58:07 AM
How to create effective quality board minutes
Minutes are one of the most important aspects of successful Board operation. While they are known for being intimidating and frequently presented as overwhelming, they serve as a record of Board meetings and facilitate the decision-making process therein and should be treated with due care.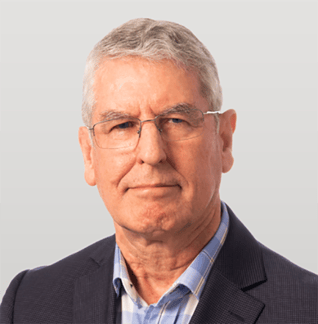 We spoke with Graeme Nahkies, a practice leader and co-founder at BoardWorks, about the integrality of minutes to Board operations and the integrity of the minutes themselves.

Nahkies shared that "minutes are certainly not given the attention they deserve. I think a key reason is that producing minutes is something that is usually done when the Board's meeting is done and dusted; everyone has moved on. Consequently, dealing with the minutes is easily thought of as no more than a post-meeting necessity, just an administrative chore to be taken care of by the board secretary rather than something that goes to the heart of individual director responsibility and governance effectiveness generally.

It is good practice to produce draft minutes and circulate these for comment as soon as possible after the meeting when the events of the meeting are still fresh in everyone's minds. Even then, however, it is often hard to get directors to review them. To counter that tendency, it is vital that the board chair takes the lead in seeing that the minutes are produced and for ensuring that directors pay them proper and timely heed."

Nahkies believes that effective minutes are so important as unless minutes are recorded in real-time and are visible to everyone and confirmed as they are produced, everyone leaves a board meeting with a slightly different perception of what was discussed and what was decided. The preparation and confirmation of the minutes, therefore, play a vital role in testing and aligning people's memories and perceptions and ensuring that there is an agreed record of the meeting's deliberations and decisions.

Having an agreed record is vital for many reasons. For example, board minutes:
are the agreed basis for action - they assign responsibility and authorise and sometimes instruct next steps record the thoroughness and integrity of the Board's decision-making. This is very important if your decisions are brought into question for any reason. As has been said, minutes are "a letter to the judge"
are the first place, researchers will look when they are writing your organisation's history.
A successful organisation is apparent in the organised, concise style of its minutes. Boards should pay particular attention to how they structure their minutes, as this can have legal implications in the future – it is important that they are created and preserved with the respect they deserve.
7 key factors of quality minutes
1. Legal compliance
Any incorporated group is legally required to maintain a written record of their meetings and decisions (this includes decisions made outside of official Board meeting hours, such as circular resolutions). If an organisation fails to create a comprehensive and effective record of its Board's decisions, it may be seen as incompetent or lacking in integrity and could even compromise the company's legal protections (for example, of limited liability).
2. Integrity
Minutes make up a record of decisions and Board transactions. While this record is mainly of benefit to the Board itself, it can also serve as a valuable resource for external organisations. One instance of this is minutes that serve as "a letter to a judge," meaning they are involved in special inquiries or litigation relating to a Board's decision-making process. Minutes can be integral to forming a "paper train" and proving, in the event of questioning, that proper procedures were followed.

The process involved in creating minutes is of equal importance to their contents. Minutes should never be altered after they have been approved and signed by the Board Chair. They must entail an accurate record of the events they preserve.

If a Board were to come under questioning, the inquiring party would seek to prove that said Board's minutes were inaccurate. The Board's minutes would serve as the primary record of its decisions and (the compounding factors behind the said decision) if, for example, its compliance with applicable legal and contractual requirements was questioned and brought to court. If the minutes proved inaccurate or incomplete, the Board could face judicial repercussions based on the sense that it had not thought through its decision properly.
3. Protects reputation
High-quality minutes will be conscious of protecting organisational and directorial reputation, particularly in the event of a conflict of interest. These situations can be tricky to navigate and are cruxes upon which the reputation of the company and its individual director depends – ideally, keeping an eye on protecting the reputations with effective minute creation will prevent accusations that directors and organisations have misused their power. Effective minutes will record in detail the process taken towards any decision for this reason, including full disclosure of any potential conflict of interest and the extent to which the conflicted individual was involved in the decision-making process.
4. Creates a record
Minutes create a foundation for the evaluation and review of past decisions in the future. In the past, it has been advised from a legal standpoint that Boards should limit their minutes to be solely a record of decisions made so that the Board's process was not exposed. Current advice differs from the belief that the best defence for a Board brought under questioning is the demonstration of diligence and integrity in the decision process that only the minutes can provide. Boards need to be able to prove that their information was sufficient for the project and that it came from reliable sources, that it was ethically used and that all options were considered in the deliberation leading up to the final decision.

Minutes that embody this type of record are also helpful for a Board's internal decision-making, as they allow future members to trace the thought processes of the past across time. If a project that the Board approves falls flat or a goal is not realised in the envisioned way, the decision-making process (and enactment) can be revisited through the documentation to find flaws and oversights, ensuring that they do not occur again.

Additionally, due to the continuously evolving nature of Board and executive team members, it is helpful for current and future members to be able to look back at past decisions and trace their origins to understand the current state of their company better. Through effective minutes, they can review objectives, gain insight into assumptions and recalibrate to achieve their dream goals.
5. Clarity
Board minutes frequently function as to-do lists of subsequent actions on the discussed matters, assigning responsibilities and follow-up tasks. This can include assignment to Board officers, such as the Chair or a committee, or even the CEO – no matter whom the task is being assigned to, using minutes in this manner creates an implementation tracking reference point useful for future reference. For ease of use, this documentation can be copied into a separate action list based on the record kept in the minutes.
6. Due diligence
Board minutes are an important record for anyone who is entitled to access them, including auditors, as well as prospective directors curious about the potential risks and liabilities of joining a Board, prospective purchasers in a sales process and potential partners in a merger situation. For this reason, it is vital that they facilitate due diligence and do not contain any significant errors, omissions or other sorts of red flags. If the minutes of an organisation is misleading, it may result in repercussions for the original creators of said minutes.
7. History
Minutes can also be valuable in terms of historical research beyond the internal interests and operations of a company. Any written history of an organisation is bound to draw extensively from past minutes as a primary source in its research. Board minutes chronicle the history of their organisations.

Minutes also serve as instructors for new directors and senior executives in handover procedures. They are key to helping new members integrate and understand the origins of current issues so that they can responsibly build on the past and reliably steer the company towards its goals.
What should minutes include?
In a nutshell:
The title and type of meeting
The date and time (including stop-time)
Location
Who was present at the meeting:

If a quorum was present
Names of decision-makers
Names of those in attendance
Names of those playing specific roles in the meeting
Absences and apologies
Declarations of interest/conflicts of interest
Any changes to attendance during the meeting

Contents of meeting and schedule

What business was discussed, in what order, how was it handled and what was the result
As mentioned before, minutes are not just a static representation of a Board's final decision; rather, they encapsulate the whole decision-making process that leads up to the final consensus. Generally, minutes should aim for a "Goldilocks" form: neither too long nor too short. That said, the more important aspects of the meeting will naturally require more thorough, extensive minutes than other sections of the report. A good test to see if your minutes are clear and comprehensive is asking if someone not present at the original meeting could understand how and why the decision was made in the future. Documents that influenced the Board's decisions should be included as reference material and attachments to the minutes.

Minutes also attest that proper governance procedure was followed. Having a strict process for recording accurate, meticulous minutes encourages compliance within the Board and protects both Board members and stakeholders from the desire to cut corners. If votes and motions occur during a meeting, they should be accurately recorded (including oppositions and abstentions).

Generally speaking, minutes do not need to record who said what in Board meetings. Directors are accountable for a Board's final decisions, whether those align with personal beliefs or not. Members of a Board should be enabled to actively participate in the meeting's discussions. This means that they are able to engage in debate and express their views without fear of attribution and nor how their (evolving) views may be seen by potential future audiences.

While a director's personal view is not relevant, an individual personal view can be recorded without attribution if it contributes to the decision-making process and Board discussion. Try, "The Board reflected on…," "The point was made that…," "The view was raised that…."
Preparation of the minutes
Ideally, every Board has a competent secretary assigned to the task of creating minutes for its meetings. This person should have a background in governance and a thorough understanding of the business at hand, yet should not be expected to contribute to the contents of the meeting so that they may focus on creating the record instead. However, this is not always an option. For smaller organisations and those with fewer resources, it can be hard to define a unique role for minute recording, and the task may fall to a Board member who is additionally actively engaged in the meeting at hand or to a junior and inexperienced staff member. One risk of having an active participant recording – besides multitasking and the entailed attention split – is that the minutes will be recorded from a biased point of view in line with how the recorder thinks the meeting should have gone.

Minutes should be clear, balanced, concision and detailed, impartial and accurate. If even one set of minutes contains errors, it throws into doubt the integrity of all of the organisation's minutes. No matter who ends up compiling the draft minutes, they should be reviewed with a particular eye to errors before approval.

The initial review of the draft minutes should ideally be undertaken by the Board Chair. The draft should then be sent to all directors so that they have the opportunity to identify any discrepancies or errors with reference to their personal meeting notes.

Following these reviews, the penultimate draft version of the minutes should be circulated to anyone who needs to take follow-up action before the minutes are approved.

Finally, the minutes should be formally confirmed by the Board and signed by the Board Chair to establish them as the true and correct record of the meeting. They thus become part of the organisation's official record. This can take place at the Board's next meeting, but the implementation of governance technology that facilitates the minute-taking process (such as BoardPro!) now also allows for this to be done promptly and remotely – as long as this process is legal at a country and organisational level.

While the approval of past minutes has generally been treated as the first item on the subsequent meeting's agenda, there is no reason this action cannot take place later in the meeting unless the meeting's ability to proceed with certain issues is dependent on the minutes being confirmed. It can even be helpful to relegate this step to later in the meeting to avoid any implications of a linked agenda item, such as digressions on issues raised in past minutes, which can prove time-consuming and distracting from the new meeting's goals.

The Chair of the Board is naturally involved in each step of the minute confirmation process. A key part of their role as Chair is protecting the integrity of the Board's members, the organisation and the encapsulating minutes. Minutes are the Board's record of its meeting and should be held to a high standard no matter the skills or prior experience of the notetaker; a multi-step revision process helps ensure this standard is met.
How can BoardPro help?
BoardPro Minute Taker allows the secretary of the Board (or other designated minute-taking member!) to create concise, accessible minutes against agenda topics as they view the agenda of the meeting. Key aspects of the meeting are highlighted, and challenges in navigating minute creation are made easy with the flexibility of the technology. In Minute Taker, members can capture meeting topic notes, decisions and actions and turn these into a professional document to distribute to their Board with ease.
Looking to go further?
View BoardPro's Minute Taking feature
https://bit.ly/bpminutes

Interested in a minutes template?
Download our editable minute template.
https://bit.ly/mintemplate