Get to know Nigel Scott, independent director of the Punakaiki Fund
4 min read
Nov 21, 2022 9:22:58 AM
BoardPro is happy to present Nigel Scott, a professional director. Scott has a range of directorships, including as an independent director of the Punakaiki Fund.

The Punakaiki Fund is a venture capital investment company working to support the technology industry in New Zealand through continuous investment. The fund aims to support companies across the country in joining a rapidly growing high-tech economy through years of expertise in the industry. With over a thousand investors and their status as an evergreen fund, the Punakaiki Fund is committed to long-term growth.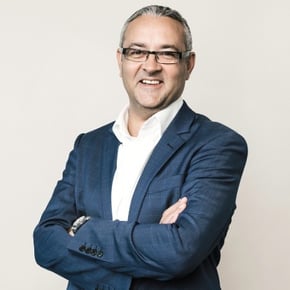 Scott himself has experience in director roles and senior executive positions, as well as being an active investor and Board advisor. With a strong background in the governance industry, he brings an objective "outside in" perspective to his work, helping to identify key opportunities for growth within organisations. He has a particular interest in early-stage high-growth companies and brings a strong background in business transformation, customer experience, capital markets, sales and distribution and risk management.

He is a current Board trustee with the Auckland Foundation, helping to serve his community. Additionally, he is an independent director for Syndex, an independent director for One Room, a non-executive director for kōura Wealth and a non-executive director for Hobson Wealth. Additionally, Scott volunteers for Business Mentors New Zealand, helping small business owners, startups and Nonprofits find their feet.

Q: How has the shift towards hybrid and remote work these days influenced Boards' interactions on an interpersonal level?

Undoubtedly, it has. All my companies have different in-office arrangements for working flexibly. In the past, I would arrange a catch-up with certain senior executives when I was in for a Board meeting which is now a little harder to arrange. Naturally, this hybrid approach has flowed through to the Board, with a mix of Board members opting to attend via digital means. Personally, I always prefer to attend in person as I believe you get a higher quality conversation happening. We have a policy on one Board whereby everyone either attends via zoom or attends in person. We just find that having a mix of channels detracts from the conversation.

Q: What is the most important factor in a Board's success?

Having the right complementary skill mix for what the business requires and a competent Chair to bring it all together. No one director can cover all the bases, but overall, the Board can. This means that the Board needs to be self-aware enough to realise when they are short of a certain skill set or maybe a director's contribution has come to an end. When I was being interviewed for one Board, the Chair said to me, "the business has outgrown the Board and we need to change things up"…that's great self-awareness! In one company, we've appointed a Board adviser specialising in technology for 12 months to plug an immediate skills gap until we find a new tech-focused director. The important point here is a) we don't want to rush the director appointment, and b) we don't want to have a skills gap on the Board either.

Q: What factors should Boards be aware of when considering new ventures?

Being 100% focused and agreeing on why you're doing it! There are always competing priorities and interests and any number of reasons why a new venture is a good idea. However, the Board must be aligned so that a cohesive rationale can be presented to the shareholders and the staff. Other important considerations are:
Have we got the right resources, finances and people to do this?
What is the opportunity cost of doing this venture over other initiatives on our list?
What does the risk/reward equation look like?
What does success look like?
What reporting does the Board want to see as we progress on this venture?
Q: What steps can Boards take to improve their risk management?

Understanding risk is a vital responsibility of every Board, and all businesses should have a risk register that is regularly reviewed. It's easier in the businesses I'm involved in that are regulated because the compliance frameworks and rules set by the regulators etc., are well known. It's certainly more fluid in non-regulated companies but equally as important. The Board should have the capability in risk management/oversight, and if the Board feels short, then contract it in. There are a lot of consultant options for establishing risk frameworks and managing those, including reporting. As a director, it is always good to ask, "don't tell me…show me what we're doing in the area of risk". In other words, it's one thing to have a plan but another to do what is required. This should flow through in reporting so that the Board is aware of what is going on in the business. Some businesses have an Audit and Risk Committee or a variation of it to ensure risk is getting the right amount of focus.

Q: Based on your extensive experience in the Board and governance sector, including as a director, what are your top tips to Boards and CEOs for gaining outside perspective on their organisation?

An outside-in perspective is always vital for a Board to validate your thinking and assumptions. One investment committee I was on always started with an external speaker. The point here was to stimulate different thinking and get the meeting started in an innovative way.

The best approach I've used is when we've done a Board strategy day and had a customer or industry participant in for a feedback session and asked them:
What do we do well?
What could we improve on?
What is missing from our proposition?
Another good tip is having a coffee with new staff in senior roles who have joined and asking them what their impressions are after a couple of months … particularly if they've come from a competitor!

Q: As a BoardPro user, please share why BoardPro's software is such a valuable tool for Boards and organisations
I now use BoardPro on five of my six Boards, so that's the ultimate proof it works well! As multiple users, I only need one login and can see all my Board packs in one place segregated by company. Being able to see past Board packs in one place is also very useful. I use the annotation tool a lot which enhances my contribution at Board meetings and allows me to readily see when I need to raise something. I also use the app on my phone when I'm travelling, which makes me more productive.