How to solve the 5 most common issues in board packs
5 min read
Nov 18, 2022 3:29:20 PM
Board packs often present issues that can be easily avoided with a little bit of foresight and knowledge. Here are 5 of the most common issues that we have found with board packs and how to either solve them or avoid them all together:
1. Information over insight
To solve this issue, it is important to provide report writing training. When management is tasked with writing a board paper, they must see things from the board's perspective. The board is not looking for an update of what's going on in the organisation, what they want to know is the "why?" and the "so what?" which means board papers must provide a summary of the context, figures, and facts.
The focus is to bring attention to the things that are driving results and what that means for the organisation. However, this is a challenge and very few people have been properly trained in writing holistically and succinctly in the context of business. Luckily, there are short report writing courses that will cover all the basics of structuring information and will also provide journalistic tips that will make a big difference.
The briefing process is vital, but it is often neglected when it comes to preparing board packs. People who write these reports need to understand the specific questions that the board needs them to answer. This way, they can structure the report around those questions to make sure it is focused on the most important aspects while avoiding irrelevant information or critical gaps. Before your report writers get started, encourage them to talk to their paper sponsor and agree on the purpose of the paper and the questions that must be addressed.
2. Backwards mindset
A good solution to this issue is to ask the right questions. That means there needs to be a change in mindset. Report writers must step outside of their comfort zone of KPIs and retrospective financial metrics, and provide their opinion of what's coming around the corner. Management must be focused on the underlying drivers of the organisation so they can explore what might happen rather than focusing on the past.
To make sure your reports provide a more forward-looking mindset and context, ask these questions:
What is causing the results and what does it mean for the future?
What are the risks and opportunities on sight and what should be done about them?
How confident are you about delivering your plan?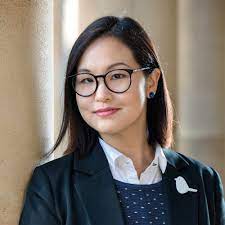 It's important to allow room for feedback, as well, so that any issues are addressed immediately. Ali Nugent, a corporate governance advisor with Exercise and Sports Science Australia says that her Board "has a continuous improvement system where immediate feedback and ratings are given at the end of the meeting for different aspects of the meeting and pack. All directors are welcome to contribute but the key provider of feedback is a single director who has been selected ahead of the meeting." This helps keep both meetings and Board packs on track, streamlined and goal-oriented.
3. Too lengthy
To take care of this issue, it is essential to gain perspective about the length of the board pack. A typical board pack is around 70 - 120 pages long. However, board directors only spend 3 hours reading them, which suggests they read about 50 pages in that time. We suggest that you are ruthless and very explicit about the length of each paper in the board pack. 30 to 50 pages are more than enough to explore nearly every topic, so that's what we recommend.
Keep in mind that some boards will automatically reject any paper that's over that page limit, so it is very important to be strict about it and make sure report writers focus on providing the critical information the board needs based on their questions. When the topic is complex and additional pages are a must, you must agree with the Chair on the length of the report.
4. Unclear materiality or required input
If you want to avoid this issue, you must improve your executive summaries. A simple cover sheet that explains whether the paper is to discuss, to note, or to reach a decision is a good start, but improving your executive summary will be even more effective. This will allow the board to know exactly why they're receiving a paper, how material the issue is, the main questions addressed in the report, the main solutions, and the actions that should be taken next, all from just one page.
Nugent shares her Board's process for organising Board reports, explaining that "We use a standardised template. The executive summary and recommendation are at the top. The body is made up of the discussion, issues, a simple risk matrix, time requirements, and implications for stakeholders, resourcing, and governance. The template makes the content more predictable for the reader and allows them to orientate themselves to the content faster – very important with those large Board packs. The mandatory headings also ensures that those tricker parts of the issue are also fleshed out adequately."
We suggest you, too, use a template to make sure the board receives high-quality executive summaries consistently from everywhere in the organisation. When executive summaries are done well, they are the most essential part of the board pack. Ask the report writer to always begin with a draft of the executive summary because that's the best way to make sure that the brief has been properly understood before they spend any time working on the body of the paper.
5. A lack of strategic discussion
To address this issue, you must include decision and discussion papers on the agenda. On one hand, you need to be ruthless about your planning and you need to begin each meeting by tackling the items that are most important from a strategic perspective. This way, everyone can debate while they're still fresh. Effective boards will map out the most important discussions 6 to 12 months in advance and they make sure they have enough time to discuss those items, even if distractions get in the way.
"Management reports are typically very operational in my experience. But that is why they are reports and not papers for decision or discussion. Our management reports tend to be for noting only, with twice yearly presentations on the big-picture content to allow for that in-person connection and also to highlight any issues," shares Nugent.
Ensuring items are sent to the board with a clear and concise decision and discussion paper helps everyone understand what the top priority issues are before the meeting begins. It is also a good idea to create a map of the decision criteria that's most relevant to the board for each kind of decision and make sure the report writers focus on providing answers to those questions.
Conclusion
If you are getting ready to create better board packs and you want to know what the best practice looks like, don't hesitate to sign up for a free trial of BoardPro.